The flooding at Didcot Parkway station in Oxfordshire has left the station inaccessible to customers wanting to travel in the Oxford and Reading/London Paddington direction.
The Didcot Parkway platform towards Swindon, Bristol and South Wales is open. Customer travelling from Didcot towards London are advised to travel to Swindon and then back towards Reading/London Paddington.
Highways England have reported that a train has broken down in the Channel Tunnel. There are severe delays to travellers, and delays to freight on the M20.
It is being reported that there is a waiting time of up to six hours to the Freight Eurotunnel service at Folkestone due to the incident in the Channel tunnel. Lorry drivers are experiencing a waiting time of up to 90 minutes at Check-In and a further four-and-a-half hours on the Channel Tunnel terminal.
Due to an on-going issue in the tunnel, there are long delays for freight on #M20 coastbound to J11A @leshuttle @truckshuttle
Advertisement
Sandford Lane in Woodley is now closed in both directions due to flooding between Colemans Moor Road (Woodley) and B3030 Davis Street / Dunt Lane (Hurst).
There is a revised rail service on Southeastern between London Charing Cross and Dartford, between London Charing Cross and Gravesend and between London Charing Cross and Orpington due to flooding. All lines have now reopened following disruption caused by heavy rain and thunderstorms across the Southeastern network.
Services are still subject to revisions, delays and cancellations.
SE UPDATE: Cannon Street & London Bridge stations are now OPEN for Southeastern services but disruption continues
Given the ongoing disruption which will continue for some time, here's some of the things we're doing to help; https://t.co/XyDpAA86Xo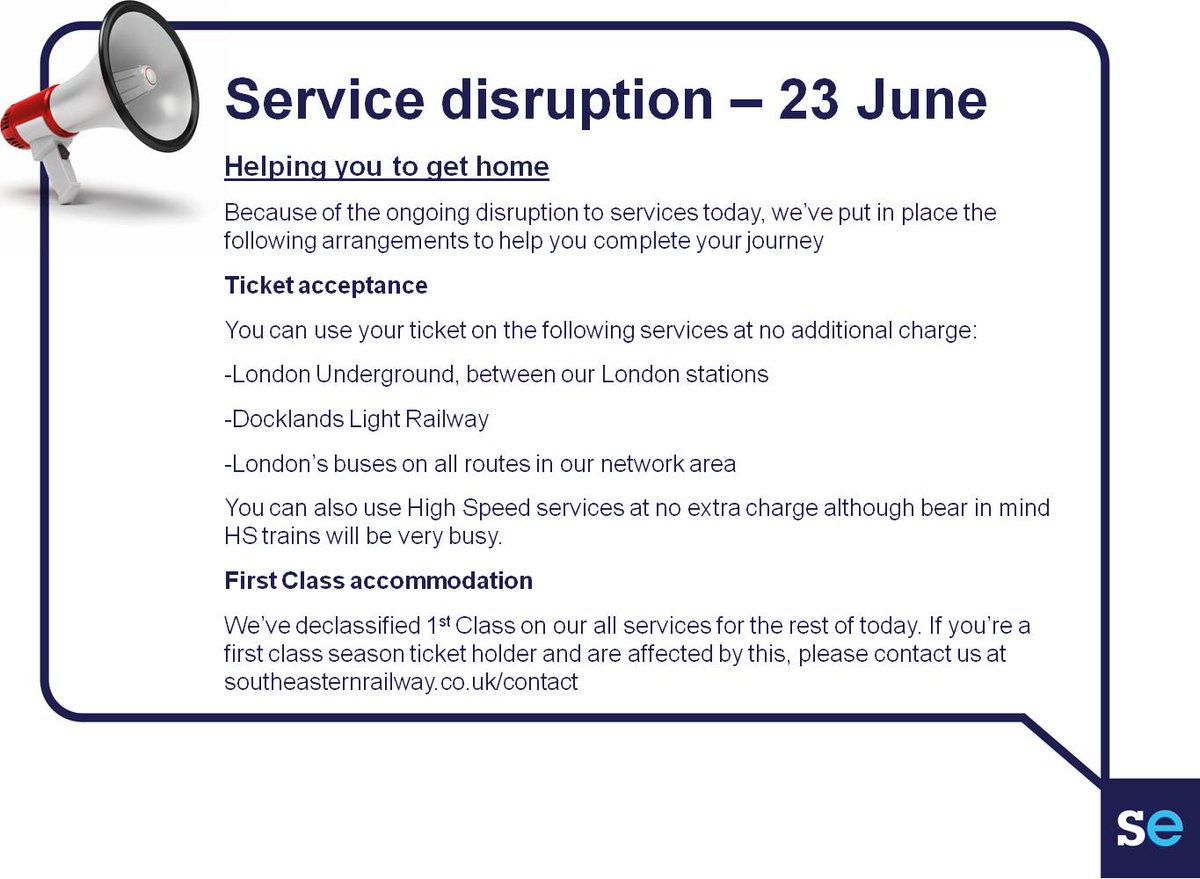 Revised service on South West Trains between London Waterloo and Salisbury due to flooding and signalling problem. London Waterloo to/from Salisbury and Exeter will terminate and start at Basingstoke. Passengers will need to use an alternative train between Basingstoke and London Waterloo.
#DisruptionSWT - @gwrhelp are kindly accepting our tickets on all reasonable routes due to on going disruption.
Severe delays and road blocked due to overturned lorry on M40 Southbound before J6 B4009 (Watlington), congestion on M40 to J9 A34 / A41 (Bicester). All southbound traffic is being held. A lorry carrying frozen offal crossed over the central reservation at 12:30. The northbound carriageway is closed between J6 and J7, and there is a diversion in place via A40.
Advertisement
How are you commuting home? Car?  Bus?  Bicycle?  Canoe?  Sailboat?! ⛵ Please #DriveForTheConditions and stay safe! 
There is major disruption on the railways for travellers following heavy rain and thunderstorms overnight. More downpours are expected.
Read the full story ›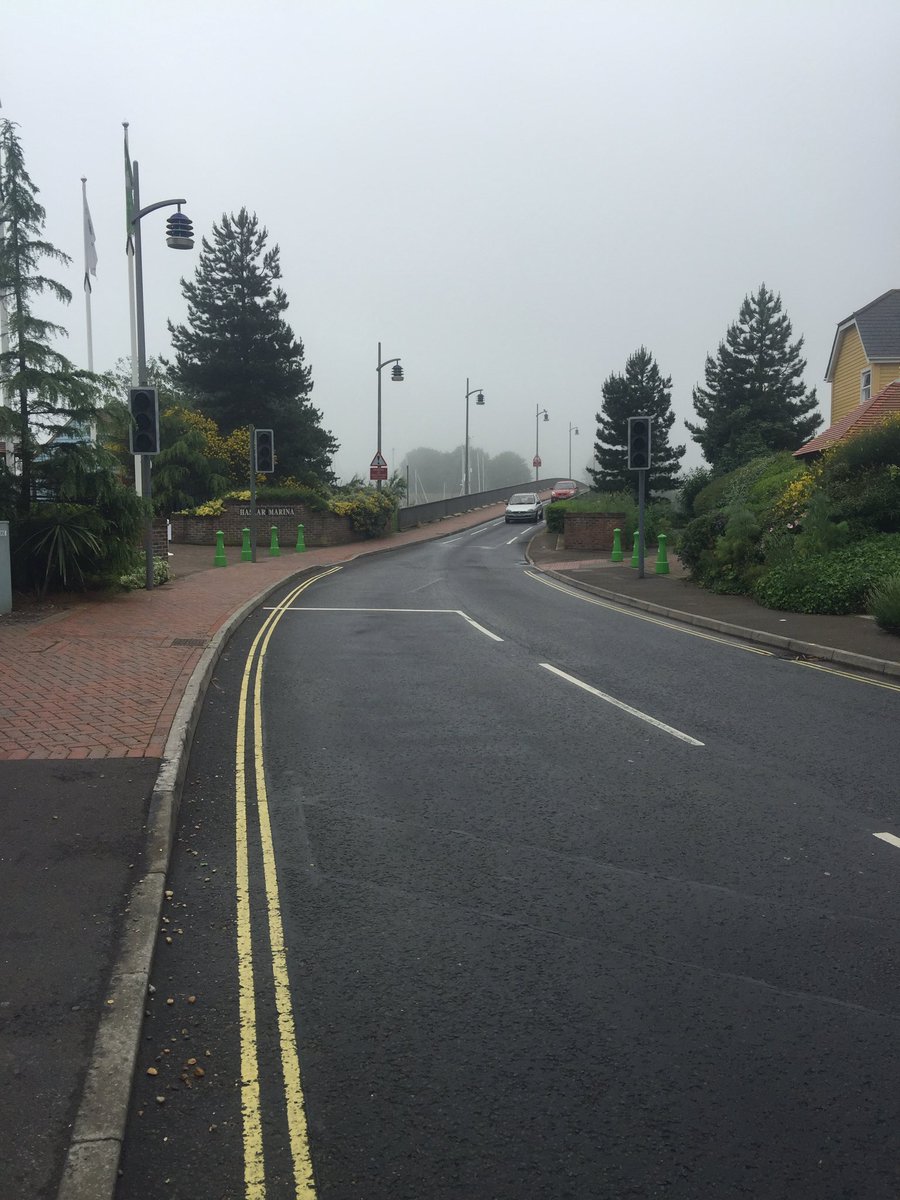 Hampshire Roads Policing Unit say that the Haslar Bridge in Gosport is closed in the direction heading out of town. The inbound route remans open. Southern Electric are working on the problem.
2/2 southern electric and engineers are here no eta as to when the fault will be fixed. Avoid the area of possible #3073
Train companies could be fined if services are more than a minute late under new Government rules to cut delays.
At the moment commuter services are allowed to be five minutes behind schedule before they are classed as late and companies are penalised. It is ten minutes for long distance services.
The new measure is one of a number aimed at getting more trains on time.
Currently around 90 per cent of services are classed as being on time to within the five or ten minute rule. But the figure is just 65 per cent when measured to within a minute and it that the Government say the new rules will be aimed at addressing.
Load more updates