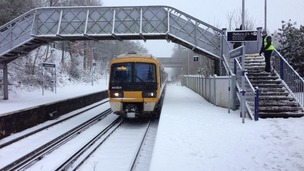 Some motorists trapped overnight were caught in treacherous conditions on the M23 in Sussex and on the A23 in Kent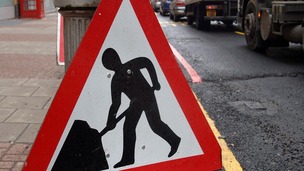 Here are the details of some of the roadworks planned in the South for the coming week.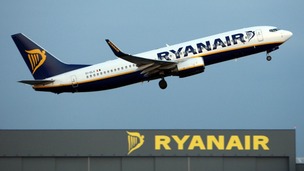 Ryanair should have compensated passengers whose flights were cancelled because of volcanic ash in 2010, the EU's top court has found.
Live updates
ITV Meridian travel news
A2025 Grinstead Lane closed due to flooding between A27 Upper Brighton Road/Manor Road and Crabtree Lane in South Lancing, West Sussex.
ITV Meridian travel news
Very slow traffic on the A25 Sevenoaks Road, Westbound between Styants Bottom road and B2019 Seal Hallow Road in Kent.
Advertisement
ITV Meridian travel news
Heavy traffic on A338 in both direction due to accident at A415 Frilford Road in Oxfordshire.
ITV Meridian travel news
A34 in both directions closed, queueing traffic due to accident investigation work between A415 Marcham Road (Marcham Interchange, Oxfordshire) and A4130 (Milton Interchange, Milton).
The A34 has been fully closed since 03:00 after an fatal collision involving two vehicles. Restriction are likely to be in place until mid-morning.
ITV Meridian travel news
M25 clockwise blocked, stationary traffic due to lorry fire before J4 A21 / A224 (Orpington), congestion to J3 M20 / A20 (Swanley Interchange).
All traffic us being held half a mile from J4 due to a lorry fire on the hard shoulder as there is too much smoke drifting across the carriageway. The fire brigade are on the scene.
ITV Meridian travel news
Severe delays in excess of 45 minutes remain on A338 northbound at Matchams, due to vehicle fire. http://t.co/j8Us82HP7H
Advertisement
ITV Meridian travel news
Owing to flooding between Chilham and Chartham coast bound lines are blocked. (1/4)
ITV Meridian travel news
Revised service on First Great Western between Marlow and Maidenhead due to earlier flooding.
The branch line will only operate between Marlow and Maidnehead at peak times, with no through services between Bourne End and Paddington.
ITV Meridian travel news
Service via Botley and Hedge End still suspended on South West Trains between Fareham and Eastleigh due to landslide at Botely.
Significant repair work is needed so lines expected to be closed until mid-March.
Buses will run between Fareham and Southampton Parkway.
ITV Meridian travel news
Slow traffic on M27 in both directions between Junction 9 A27 (Segensworth/Fareham) and Junction 7 A334/B3036 (Hedge End) in Hampshire.
Load more updates
Back to top