Live updates
Tuition fee questions on deadline for UCAS university application forms
Former Universities minister and Southampton Itchen MP John Denham (Labour) talks about the crisis facing the funding of degrees.
Tuition fee questions on deadline for UCAS university application forms
The debate is starting all over again about how to fund Higher Education. Christine Alsford speaks to vice-chancellors Sir David Bell at Reading, Professor Joy Carter from Winchester, and Southampton Itchen MP and former universities minister John Denham about the challenges ahead.
Advertisement
Tuition fee questions on deadline for UCAS university application forms
The deadline for prospective students to apply for university in September passed at 6pm today. Students are already paying fees of up to nine thousand pounds a year. But could the cost of a degree be set to rise again?
One top university has already said it wants to charge up to seventeen thousand. Meanwhile, the whole debate over who should fund higher education - and how - is rearing its head once more. ITV Meridian's Social Affairs correspondent Christine Alsford reports.
In her report Christine Alsford speaks to University of Reading Vice-Chancellor Sir David Bell, students at the University of Southampton and the University of Winchester Vice-Chancellor Professor Joy Carter.
Students hold London protests
VIDEO: The region's students took to the streets of London again today to protest against cuts to services and tuition fees. Demonstrators including 150 from Brighton say they fear young people in the future will not be able to afford further education. Phil Hornby reports.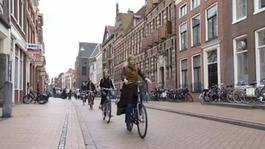 More British students are opting to go abroad for their university educations following the increase in tuition fees.
Read the full story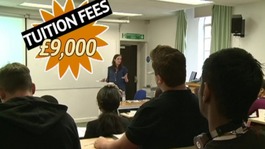 Students are making decisions about university places this week. But with fees of £9,000 many are choosing to study closer to home.
Read the full story
Advertisement
Back to top