The Government announced plans to restrict the amount gamblers can wager on fixed odds betting machines, today.
Medway Council has led a long campaign against the terminals, and in Chatham a voluntary exclusion scheme was introduced to allow gambling addicts to ban themselves from betting shops.
Under the present rules it's possible to bet up to £18,000 in an hour. A former Army Major who received the Sword of Honour at Sandhurst, and then sold it to fuel his addiction, has spoken to us from his home in Tunbridge Wells about the devastation gambling has caused.
Andy Dickenson reports and hears from Justyn Larcombe, MP Tracey Crouch and Malcolm George of the Association of British Bookmakers.
Advertisement
The peaceful death of a grandmother surrounded by her family has inspired her son to help raise money for the hospice that cared for her.
He's helped to design one of 24 life-sized horse sculptures, which are now on display in Tunbridge Wells, ahead of their auction next week.
Abigail Bracken went to see them.
(Abigail spoke to son Alistair Hill, artist Pete Grevitt and Ben Alonso from Hospice in the Weald).
The stepson of a businessman from Dartford has been found not guilty of his manslaughter at Maidstone Crown Court
Read the full story ›
More than one and half thousand runners from across the country took to the streets of Kent on Sunday.
It was for the 34th annual Tunbridge Wells Half Marathon.
Organisers, Tunbridge Wells Harriers, say the weather conditions were ideal as runners paced through the town, crossing the rivers Medway and Eden.
Video credit: Xcell Arial Surveys
The race was won by James Connor of Kent Athletics Club in a fast time of 1:08:50.
Last runner to cross the line was Kate Knight in 3:31:05 who had braved the marathon, walking most of the way, despite a knee issue.
Organisers say the half marathon has raised in excess of £150,000 for charities over the years.
Turbo the cat is lucky to be alive after he became wedged in a tiny gap in freezing conditions.
Firefighters were called to Middle Walk in Tunbridge Wells last night and found the moggy jammed between two garages.
They had to use power tools to gently cut into the brickwork around him before lifting him to safety.
He may not look very happy in the picture he had a lucky escape!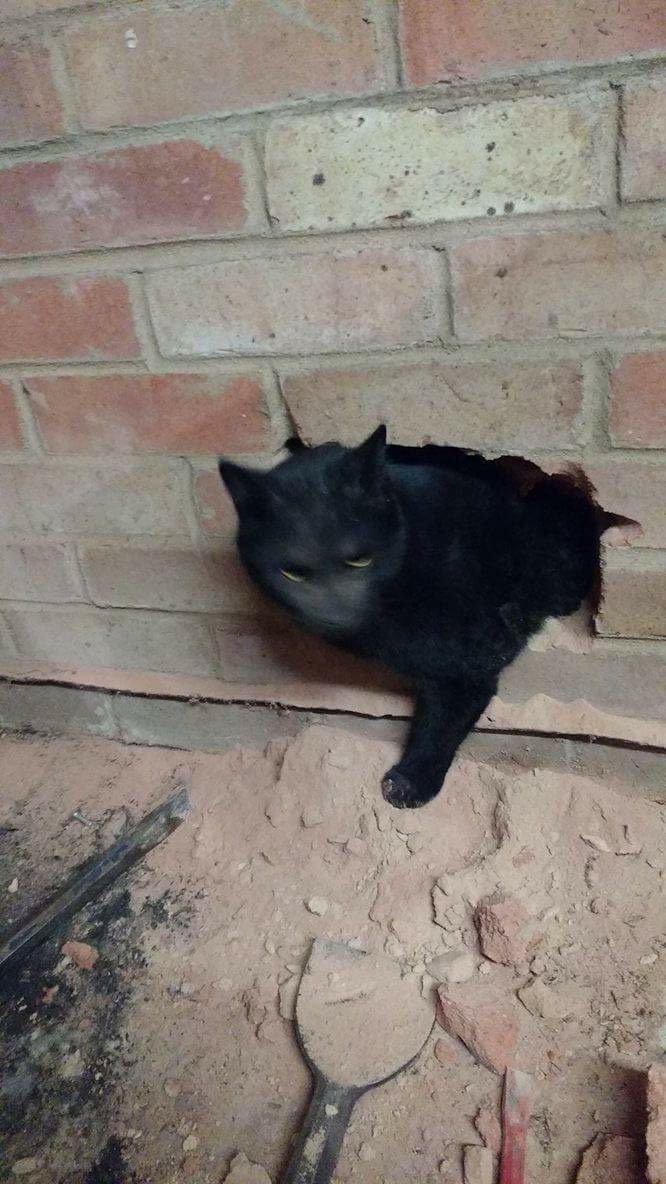 Advertisement
Six puppies have been found abandoned in a field in Strood.
The dogs are believed to be around six weeks old. A Dogs Tale RescueCentre in Tunbridge Wells is appealing to find the puppies' mother - who could still be in the owner's care - and in poor health.
Three of the puppies are being looked after at the Redwood Rescue and Rehoming Sanctuary.
Officers investigating a double stabbing in Tunbridge Wells last night have arrested a 17-year-old local boy in connection with the incident. The detention follows reports that two men aged 19 and 22, had suffered stab wounds in Dudley Road in the town.
Officers were called to the scene at 8.01pm on Wednesday 14th December. The two injured men were taken to hospital, but their injuries are not believed to be life-threatening.
Anyone with information is asked to telephone Kent Police on 01622 604100, quoting reference 14-1211. People can also contact Kent Crimestoppers, anonymously on 0800 555111.
Firefighters from Kent Fire & Rescue Service have been called to the scene of a crash involving two cars in Tunbridge Wells.
The accident happened on the A267 Frant Road this afternoon. Two people were in one vehicle, four people were in the other. The ambulance service is also in attendance.
The A267 Frant Road remains blocked in both directions between Forest Road and Bunny Lane.
Police are investigating a report of rape that occurred at Moo Moos nightclub in Newton Road, Tunbridge Well.
An 18-year old woman has told detectives she was attacked in the toilets of the club between 1.30am and 2.30am on Friday, 19 August 2016.
The attacker is described as a white man with brown hair, wearing dark jeans and a short sleeve T-shirt.
Officers have seized CCTV from the nightclub and enquiries are continuing.
Load more updates