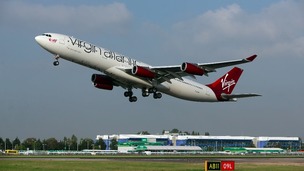 The two airlines plan for their new partnership to take off on March 30th 2014, combining slots at Heathrow.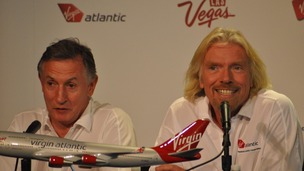 Virgin Atlantic has had a tough year, with rising fuel costs and increased competition from rivals. It recently reported losses of £80m.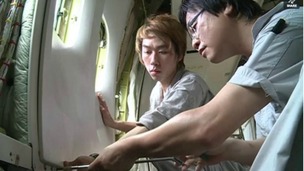 ITV Meridian reports exclusively on how experts from the South strip-out and re-fit Virgin Atlantic Airways Boeing 747 fleet.
Live updates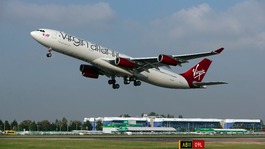 The two airlines plan for their new partnership to take off on March 30th 2014, combining slots at Heathrow.
Read the full story
Height of fashion for Virgin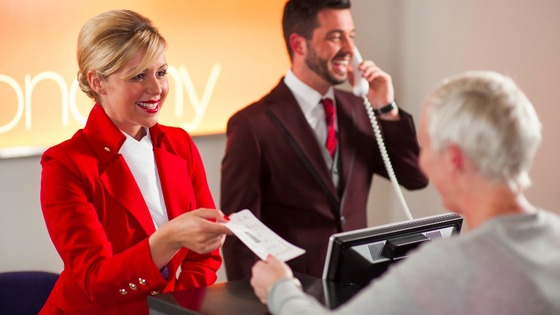 Vivienne Westwood's new designs for Virgin Atlantic Airways, whose headquarters are at Crawley in West Sussex, are now being introduced across the airline's 7,500 staff at Gatwick and Heathrow.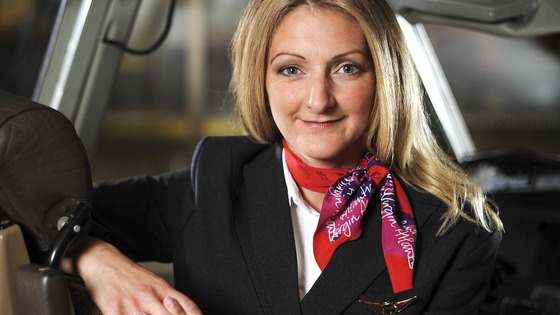 The trademark red uniforms for flight attendants have been given a contemporary twist and there's a new look for pilots and ground crew too. The uniforms use nanotechnology to repel stains and keep their shape and colour longer.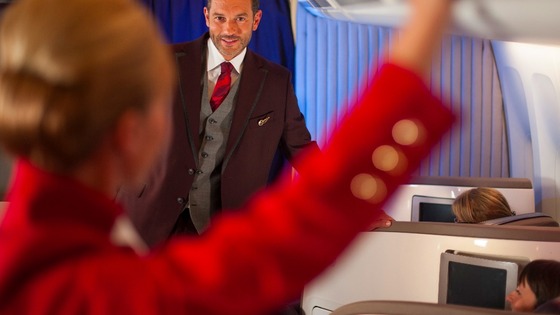 Passengers on flights from Gatwick and Heathrow will see the new uniforms over the next few months on selected routes as they are assessed and rated by crew. They will then be introduced next year.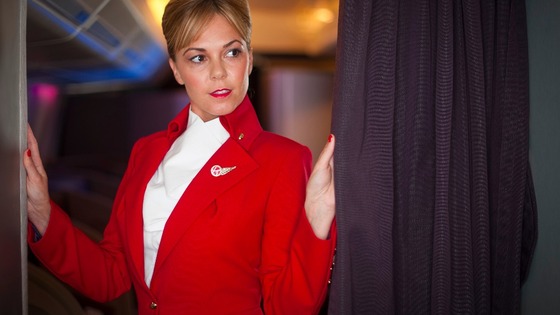 Advertisement
Virgin Atlantic's losses mount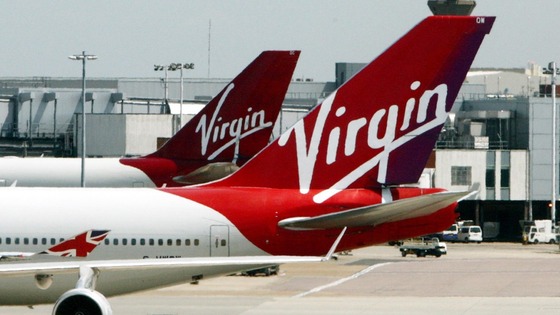 Chief executive Craig Kreeger said weak economic conditions and the Olympic Games in London, which dented demand for business travel, were factors in the airline's latest loss of £93 million for the year to February 28.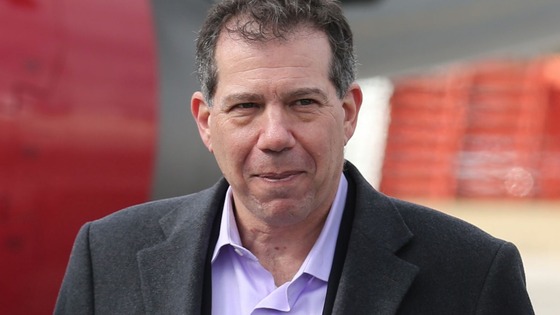 It has also suffered from high fuel costs, strong competition on transatlantic routes and taxes on UK air travel, although the figures showed it still increased revenues by 5% to £2.9 billion. It carried 5.5 million passengers in the period, an increase of 188,000 on a year earlier.
Mr Kreeger, who took over from Steve Ridgway as chief executive in February after a 27-year career at American Airlines, recently announced a staff pay freeze as part of a wider cost-cutting programme at the airline's Gatwick HQ and across the company.
Virgin hopes that its ties with US operator Delta, which acquired a 49% stake in the airline last year, will help it compete more forcefully with the British Airways-American Airlines alliance in the lucrative transatlantic market.
Today's airline loss contributed to a pre-tax deficit of £69.9 million for the wider group, which includes** **Virgin Holidays. The previous year's group loss was £80.2 million, with the airline deficit being £98.6 million in 2012.
Row over Heathrow charges
Responding to the publication of Heathrow Airport's future investment plans and charges for the period 2014 to 2019, Virgin Atlantic Chief Operating Officer Steve Griffiths said:
Virgin Atlantic is totally committed to improving the passenger experience at Heathrow. However, we believe this can be done without a repeat of the incredibly steep price rises we have seen in airport charges in the last few years. Prices at Heathrow are triple the level they were ten years ago. Clearly this is a concern for all passengers travelling through Heathrow, and all airlines operating there.
– Virgin Atlantic Chief Operating Officer Steve Griffith
New boss for Virgin Atlantic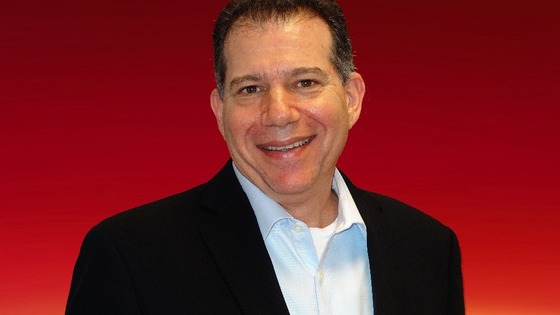 Today Virgin Atlantic Airways said that Craig Kreeger, 53, who has had a 27-year career at American Airlines, would take over as chief executive when Steve Ridgway retires in spring this year. Mr Ridgway has had 23 years at Virgin and became chief executive in 2001.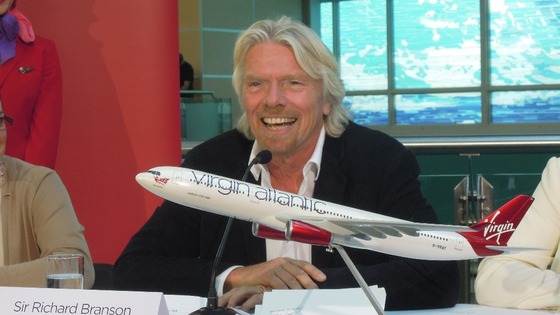 Sir Richard Branson is President of Virgin. He said - "We are thrilled to welcome Craig to Virgin Atlantic. He is the right person to succeed Steve Ridgway at this dynamic and challenging time for our airline.
"We believe Craig has the experience and passion to drive Virgin Atlantic forward and capitalise on the opportunities created by our new venture with Delta Airlines."
New flight routes for 2013
The first domestic services to be run by Sir Richard Branson's airline Virgin Atlantic are among a number of new routes being flown by UK and overseas carriers from Britain in 2013.
Among the routes announced is travel from Manston Airport in Kent with KLM/Air France.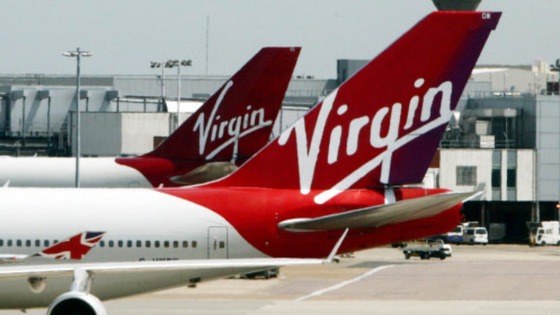 Virgin will be operating a total of 24 domestic flights a day out of Heathrow starting from the beginning of April. The airline will be flying six daily returns to Edinburgh as well as three daily returns to Aberdeen and to Manchester.
Also, from April, a third daily flight between Heathrow and Atlanta, USA, will be operated by American carrier Delta - the airline waiting for regulatory clearance to take a 49% stake in Virgin Atlantic.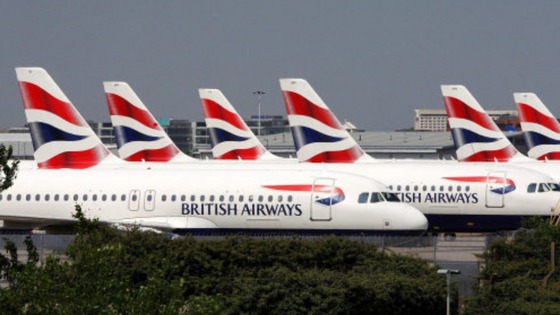 From the end of March, British Airways will begin flying from Gatwick to Colombo in Sri Lanka and will also start Gatwick services to the Canary Islands' destinations of Lanzarote and Tenerife.
BA will also begin flights between Heathrow and Alicante in Spain and Palma in Majorca in Spring 2013.
From April 2, KLM/Air France will start twice-daily services between Manston airport in Kent and Amsterdam's Schipol airport.
The announcement, made in November 2012, was greeted enthusiastically by the area's two Conservative MPs Sir Roger Gale (Thanet North) and Laura Sandys (Thanet South).
"This move really does connect Kent with the rest of the world," said Sir Roger, while Ms Sandys described the new route as making the area "a more attractive place to invest".
Air travellers heading for the Far East from Cardiff will be able to get to Fukuoka when KLM starts flights to the Japanese city, via Amsterdam, in the Spring.
The three-times-a-week service will be the third KLM operates to Japan from Cardiff after Tokyo and Osaka.
Among new easyJet routes in 2013 is Manchester to Moscow, with the low-fare carrier starting four-flights-a-week services on March 28.
The airline, which is also starting Gatwick-Moscow services in 2013, hopes to carry around 60,000 passengers in the first year of Manchester-Moscow flights.
EasyJet is also starting, from June 20, thrice-weekly services between Southend in Essex and Newquay in Cornwall.
Just a few days later, on July 4, easyJet starts three-times-a-week flights between Liverpool and Newquay.
Then, on July 5, easyJet commences a twice-weekly service between Liverpool and the French city of Nantes.
Advertisement
Delta and Virgin join forces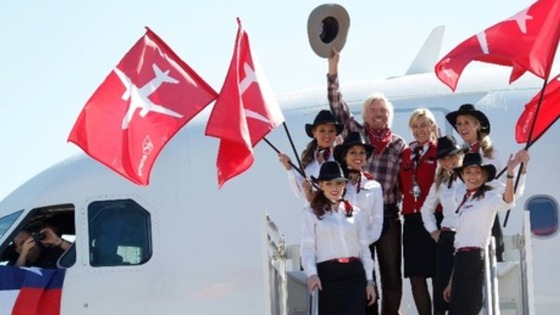 Delta Air Lines and Virgin Atlantic Airways have reached an agreement for a new joint venture that will create an expanded trans-Atlantic network. The companies say it will enhance competition between the UK and North America, offering greater benefits for customers.
Delta will invest $360 million in Virgin Atlantic, acquiring a 49 per cent stake currently held by Singapore Airlines. Virgin Group and Sir Richard Branson will retain the majority 51 per cent stake and Virgin Atlantic Airways will retain its brand and operating certificate.
Virgin boss visits India
Sir Richard taking part in a colourful parade in Mumbai to mark the start of a Virgin Atlantic route from Heathrow.
The tycoon from Oxfordshire is leading a delegation to India to boost trade between India and the UK.
Hundreds of local media turned out to welcome him.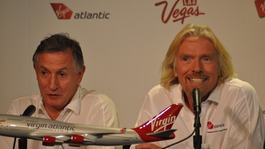 Virgin Atlantic has had a tough year, with rising fuel costs and increased competition from rivals. It recently reported losses of £80m.
Read the full story
Virgin launches UK flights
Mr Ridgway insisted that air travel was a "different market" from rail services between Manchester and London. The airline will operate three daily flights to Manchester using Airbus A319 aircraft from March 31 next year.
Load more updates
Back to top