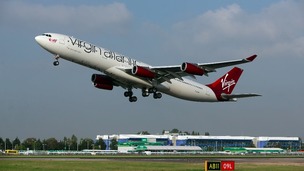 The two airlines plan for their new partnership to take off on March 30th 2014, combining slots at Heathrow.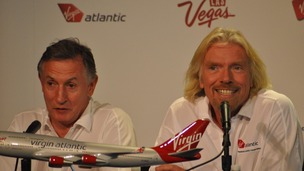 Virgin Atlantic has had a tough year, with rising fuel costs and increased competition from rivals. It recently reported losses of £80m.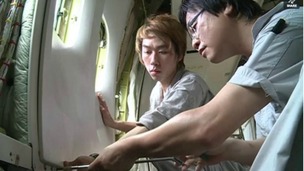 ITV Meridian reports exclusively on how experts from the South strip-out and re-fit Virgin Atlantic Airways Boeing 747 fleet.
Live updates
Jumbo make-over for 747 fleet
Virgin Atlantic is refitting seven 747 aircraft that fly from Gatwick to destinations including Orlando, Las Vegas and the Caribbean. The carrier will spend more than £50 million "sprucing up", with 125 people working for 95,000 hours to instal 32,000 new parts.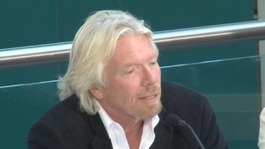 Advertisement
Branson call for air tax review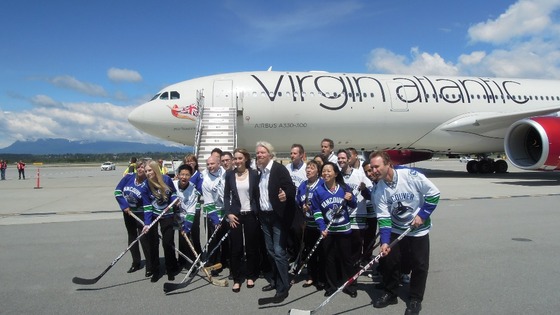 Branson call for air tax review
Sir Richard was in Vancouver to see the arrival of Virgin Atlantic Airways's new service to Canada - the 32nd route operated by the Gatwick-based airline. The A340-300 plane includes new technology that allows passengers to make mobile calls and send texts from their own phones.
Branson call for air tax review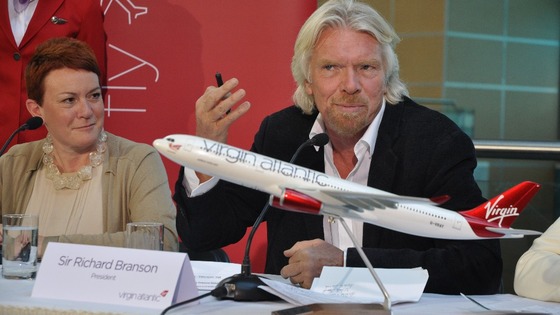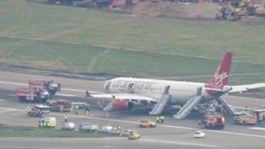 Virgin Atlantic has said the emergency landing of one of its planes at Gatwick Airport happened because of a series of alarms mid-flight.
Read the full story
Advertisement
Emergency landing after alarms
Virgin Atlantic have said that a "a number of alarms being triggered in-flight" led to an aeroplane heading for the USA to return to Gatwick for an emergency landing on Monday. Passengers and crew had to use chutes to exit the aircraft. Fifteen people were injured during the evacuation.
Gatwick emergency landing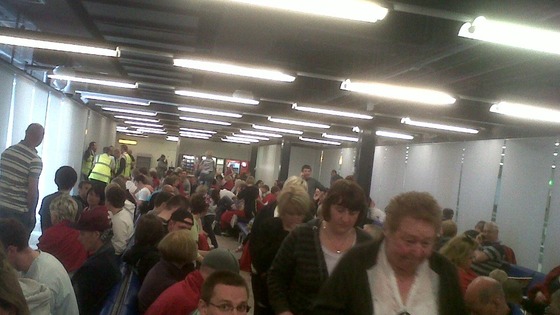 Many of the passengers involved in the Virgin Atlantic emergency yesterday are tonight back in the air. They were on another service which departed Gatwick for Orlando at 1530. Some have decided to take an offer of a refund but others will continue with business trips and holidays.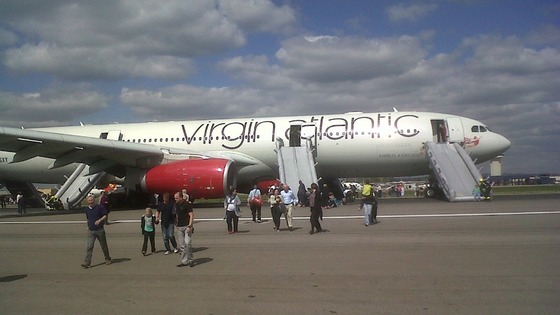 Gatwick emergency landing
Juliette Fletcher reports from our newsroom on the latest from Gatwick, where a Virgin Atlantic aircraft made an emergency landing.
Gatwick emergency landing
Gatwick emergency: Flight VS 27 from Gatwick to Orlando with 299 passengers on board and13 crew. Passengers were evacuated after plane turned round 40 mins into the flight. All believed to be safe.
Load more updates
Back to top