Volvo crew start second transatlantic crossing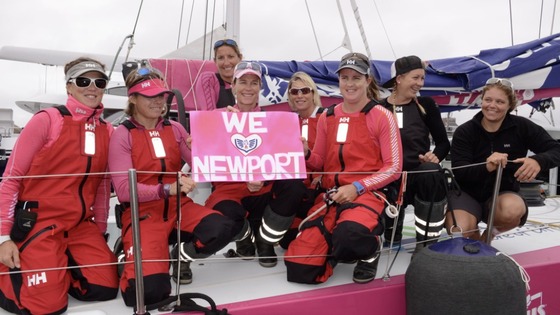 For SCA's all-female team, this second long offshore passage comes just a week after arriving in Newport.
Team SCA will be sailing with eleven crew onboard the boat, including navigator trialist Libby Greenhalgh (GBR) as well as Anna-Lena Elled (SWE), a new trialist Onboard Reporter. This is the same number of crew that will be allowed to be onboard during the race itself.
The team started from Fort Adams, Newport, and is due to arrive into Puerto Calero, Lanzarote on May 28, 2014. The team will sail to a waypoint near Lisbon, replicating the course for Leg Seven of the Volvo Ocean Race, and then immediately on to the team's base in Lanzarote.