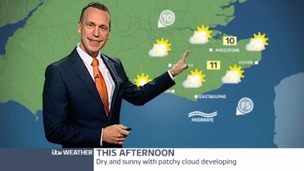 Luke Castiglione has this afternoon's forecast. Dry with prolonged sunny spells and light winds.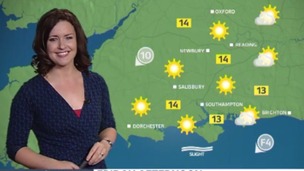 Good Friday's weather with Amanda Houston.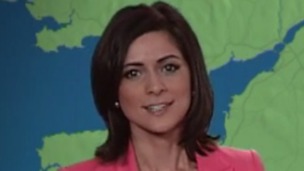 Lucy Verasamy has your Thursday morning forecast
Live updates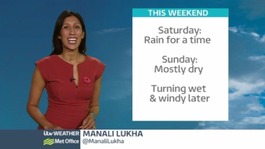 It is going to get wetter and windier this afternoon, as Manali Lukha explains.
Read the full story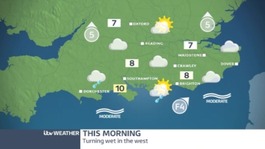 Advertisement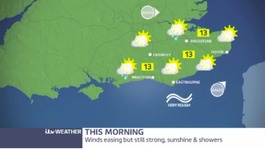 Stormy weather on the way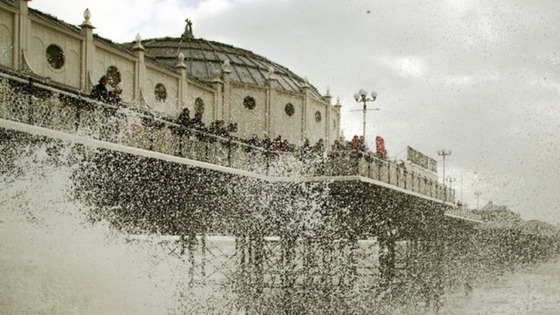 The Police in Hampshire and the Isle of Wight have issued advice to local residents as the two counties prepare to be hit by strong winds.
People are advised to secure garden furniture and ladders. To fasten all doors and windows. Cars should be parked in garages if possible and if not they should be parked away from trees and walls. People are also being advised to think carefully about the need to travel throughout the morning.
Stormy weather on the way
All the car parks at Windsor Great Park will be closed from Sunday evening, and will remain closed on Monday morning, because of the predicted bad weather. Visitors are strongly advised not to enter Windsor Great Park on Monday morning until the situation has been assessed.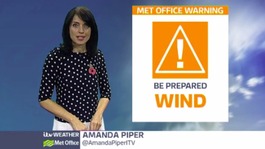 Advertisement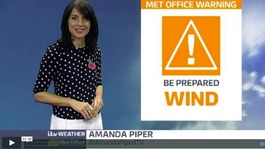 Stormy weather on the way
Southeastern Railway which operates the commuter routes to London from Kent, and parts of East Sussex, has cancelled its trains on Monday morning.
The risk of fallen trees and branches onto railway lines and localised flooding means the company will not be running any trains until Network Rail says it is safe to do so. Passengers are advised to watch ITV News website.
Stormy weather on the way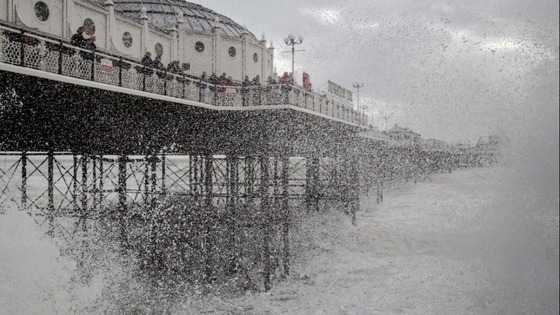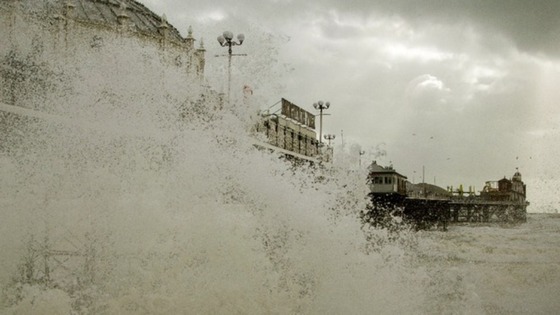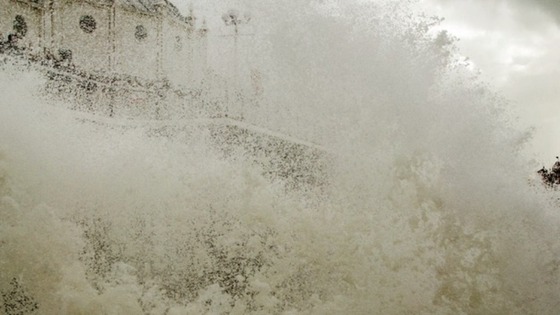 Brighton Pier in East Sussex has been hit by a flurry of crashing waves as England and Wales prepare for what forecasters warn may be the worst storm in years.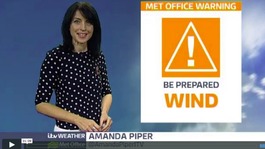 Load more updates
Back to top