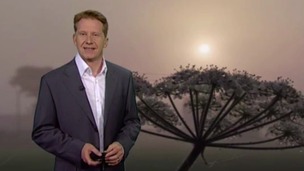 Simon has the weather news for the East and West of the region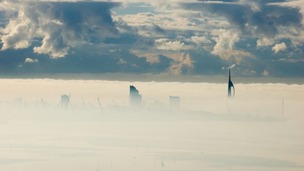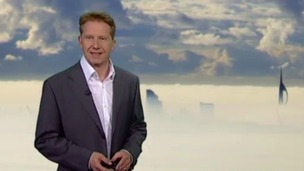 Simon has the weather news for the East and West of the region
Live updates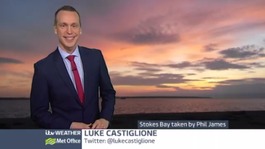 Dry with clear skies tonight could mean some mist patches in places. Our sunny weekend continues tomorrow and feeling warm with light winds
Read the full story
Strawberries in stores early after mild winter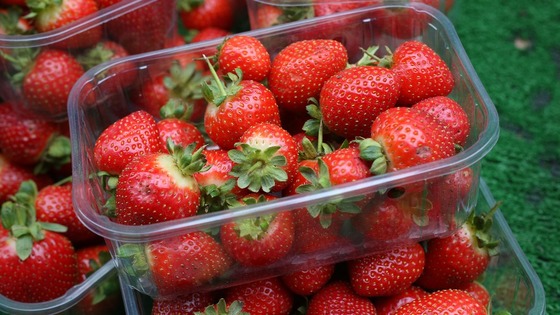 English strawberries have gone on sale in supermarkets after the very wet but mild winter helped them ripen early. Waitrose confirmed it has native strawberries in selected stores in time for what is predicted to be the hottest day of the year tomorrow, with temperatures reaching 18C (64.4F).
And Tesco is reported not to be far behind in getting the fruit onto its shelves, with supplies expected to start today. The Met Office said last month that we have just had the wettest winter on record across England and Wales - where the precipitation records date back to 1766.
Advertisement
ITV Meridian weekend weather
The warmer weather is set to continue this weekend with the latest forecast predicting that it will become increasingly sunny on Saturday.
After a cloudy, murky start with some hill fog across England and Wales, it will becoming increasingly sunny and feeling warm, particularly in the south east
On Sunday it will remain sunny in south east England and feeling warm. The top temperature could be 16 degrees Celsius, according to the Met Office.
There will be variable cloud and sunny periods on Monday and Tuesday
Advertisement
ITV Meridian weekend weather
A major supermarket is putting its first English strawberries on sale tomorrow thanks to the warm winter.
Tesco said that the sale of strawberries, which coincides with predicted warmer weather this weekend, will begin a week earlier than last year.
The strawberries going on sale have been grown in Chichester, West Sussex.
Tesco strawberry buyer Simon Mandelbaum said: "We are a nation of strawberry-lovers who cannot get our hands on the English crop quick enough and this year will be no exception - we are expecting a mad rush.
"Good levels of sunshine and unseasonably warm weather so far in March have been key for our growers, giving them an early crop."
Load more updates
Back to top