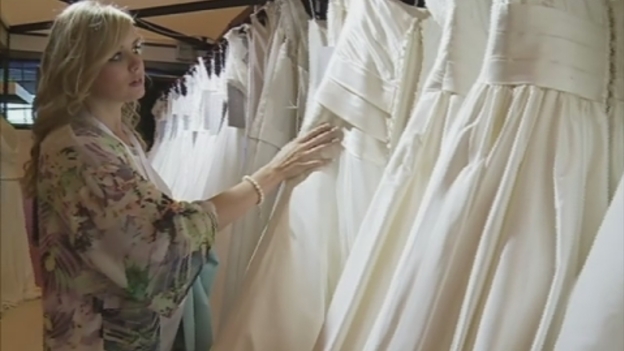 It's often described as one of the biggest days of your life, and is certainly one of the most expensive.
Couples are spending thousands on their wedding day. In fact, the average cost of a wedding in the Meridian region is £14,980 - a little higher than the national average of £14,441.
Lauren Hall has been to the National Wedding Show to find out why tying the knot means untying those purse strings.
The family of a bride who's engagement ring was stolen on her wedding day are offering a £1000 reward to try and get it back before the couple return from honeymoon.
The ring was in a handbag taken from the lobby of St Peter ad Vincula Church in Wisborough Green, Sussex. The theft understandably put a dampener on the couple's special day - who then tried to track it down with a mobile phone.
Andy Dickenson reports and speaks to the groom's father Mervyn Granshaw.
Advertisement
Bournemouth Pier could soon be used by couples wanting to get married. The Key West Restaurant at the end of the pier has applied to become a wedding venue.
Beach weddings are already popular along the Dorset coast, with 94 couples tying the knot at a licensed beach hut at West Cliff.
Sarah Saunders @SSaundersITV
A couple have beaten the odds to enjoy the sort of wedding most of us would take for granted. Olympic hopeful Natalie Burr was paralysed from the neck down while trampolining - and was told she would never walk again.
But, with her partner Shane's support, she managed to make it down the aisle - and dance the first dance. Sarah Saunders went to meet them.