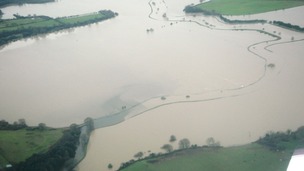 New photos taken by the Environment Agency show the scale of the flooding in the Arun valley south of Pulborough.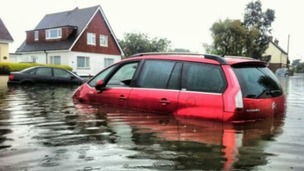 A campaign to fight flooding problems in West Sussex caused by extreme weather has sprung into action.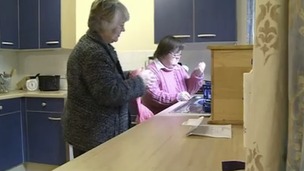 Protests have been staged over cuts in adult social care, ahead of a debate on the issue by West Sussex Country Council.
Live updates
Man's body found at waste site on industrial estate in Sussex
Investigations will continue today into the death of a man whose body was found at a waste site near Ford in West Sussex.
A post-mortem examination is due to be carried out.
Police say they are treating his death as unexplained.
Man's body found at waste site on industrial estate in Sussex
A man's body has been found at a waste site on an industrial estate in West Sussex.
The body was discovered at Rudford Industrial Estate near Ford.
Sussex Police are investigating the scene and have said the man's death is being treated as unexplained.
The site where the body was found lies to the east of Ford Open Prison.
Advertisement
Gatwick airport sees 5% rise in passengers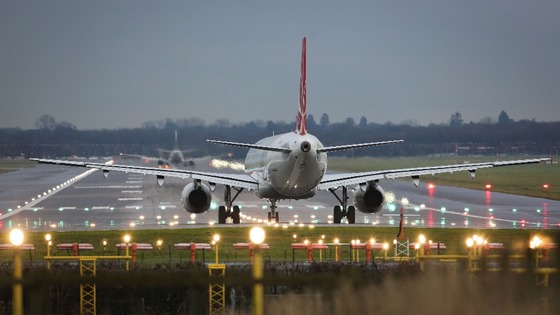 There has been an increase in the number of passengers flying through Gatwick last month.
The West Sussex airport handled more than 2.7 million passengers in March - a 5% rise since March 2013.
The rise came despite a dip in North Atlantic traffic and no US Airways flights from Gatwick in 2013.
Gatwick bosses are hoping that the summer's launch of three new Norwegian Air Shuttle routes to America will help increase traffic to the region.
Last week, the House of Commons Transport Committee criticised Gatwick and its handling of the Christmas Eve crisis when flooding caused a power failure which led to flight cancellations.
West Sussex man jailed for stalking his ex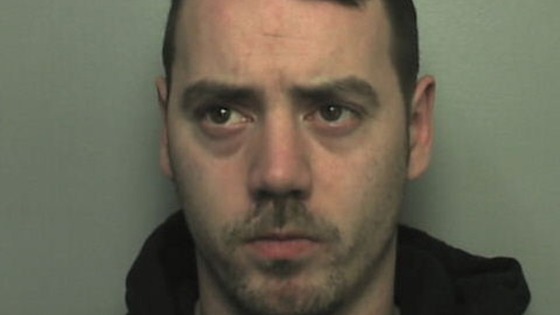 A man from West Sussex has been sentenced to 18 months in jail for stalking his ex-partner, after he was found hiding under her bed by police.
28-year-old Kevin Rainbow, who now lives in Deptford in London, appeared at Lewes Crown Court after pleading guilty to previous charges of assault and harassment.
He was issued with a Restraining Order, which stopped him from contacting his ex-partner or her family.
But he continued to contact his partner at her place of work and she went to stay in Sussex with her parents to feel safe for a while.
Rainbow caught his ex-partner as she walked back to the house but her father managed to get her indoors.
Detective Constable Stuart Macpherson of the West Sussex Adult Protection Team said,
"This was a frightening series of events, in which Rainbow clearly showed very manipulative and abusive behaviour towards a woman who initially trusted him but eventually became terrified of him. What he would have done if we had not found him under that bed can only be guessed at."
£3.4 million to repair West Sussex roads
West Sussex County Council is to receive around £3.4m from the Government to help repair roads damaged by severe weather.It comes after the Transport Secretary Patrick McLoughlin announced that an extra £140m was being made available to help authorities in the UK.
The County Council has been told it will receive £3,475,968 as part of its share.The Government released the emergency payment following the wettest winter on record.
The announcement comes weeks before the County Council launches its £30m Better Roads Programme, a two-year scheme targeting rural and residential roads in West Sussex in need of repair.
Reward for information that leads to catching murderer
It's a murder which has shocked a quiet community and puzzled detectives. But today a 10 thousand pound reward was offered to catch the killer of a grandmother battered to death as she stayed at a friend's luxury home.
Valerie Graves was found dead at the waterside property in Bosham near Chichester on December 30th. She was staying there over Christmas with her mother, sister and sister's partner.
Police say a hammer found near the house was used to kill Valerie. Sarah Cooper reports.
Advertisement
Reward for information that leads to catching murderer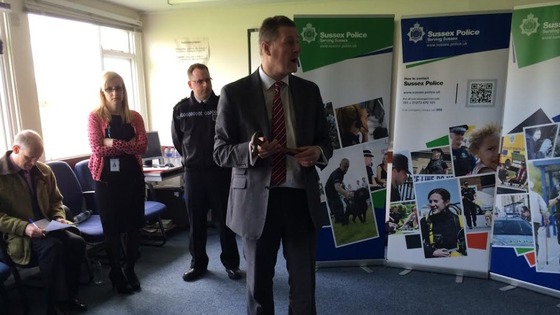 Reward for information that leads to catching murderer
Detectives investigating the murder of Valerie Graves are offering a reward of £10,000 for any information that leads to the arrest and conviction of her killer.
The 56-year-old was found with serious head and facial injuries in Smugglers Lane in Bosham on the 30th December.
She had been staying at the property while the owners were away over Christmas.
Since the murder, more than 200 people have been interviewed and over 100 statements have been taken, but police still feel there are witnesses with more important information that have not come forward.
Detective Superintendent Nick May said, "This was a savage attack, where a significant level of violence was used. We know that a hammer, found nearby in Hoe Lane, was used by the offender and we are seeking the public's help to catch this person before they hurt someone else.
"We particularly appeal to anyone who knows personally, has met professionally, or has a relationship with someone who is violent and who may have used, talked about or threatened violence with a hammer in the past.
"You may have your own concerns or suspicions about this person already, but for your own reasons have not yet come forward.Let me reassure you that we can support you whatever your concerns, but this person must be caught."
Anyone with information should ring 101 or email 101@sussex.pnn.police.uk quoting Operation Ensign.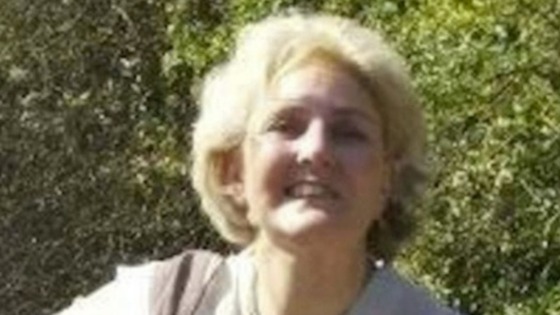 Travel for this Friday in the ITV Meridian region
One lane is blocked on the A24 Worthing Road southbound in West Grinstead due to a lorry fire near the B2135 Steyning Road.
ITV Meridian travel news
There are delays of up to 30 minutes on Southern Trains between Bognor Regis and Horsham, between Bognor Regis and Littlehampton and between Littlehampton and Worthing. It's due to signalling problems at Bognor Regis and Littlehampton.
Southern doesn't currently have an estimate for when normal services will resume.
Load more updates
Back to top