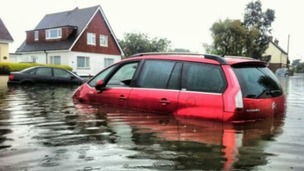 A campaign to fight flooding problems in West Sussex caused by extreme weather has sprung into action.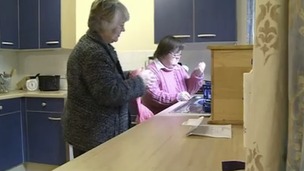 Protests have been staged over cuts in adult social care, ahead of a debate on the issue by West Sussex Country Council.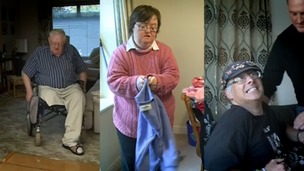 Two years on, the true impact of budget cuts to council services is being felt right across the region, and by the lives of those affected.
Live updates
Man who died saving drowning girl receives bravery award
A man who drowned trying to rescue a young girl as she was swept out to sea has been awarded with a bravery award from the Queen.
Plamen Petkov has received the Queen's Gallantry Medal, which is given for acts of bravery of a high order.
Petkov rescued 5-year-old Darleen Myint from the water of West Wittering beach in West Sussex on 26th May 2012.
She was being swept out to sea in very strong winds and a strong undercurrent, but Petkov leapt into the water and saved her.
Tragically, he was overcome with exhaustion and was swept away.
The Foreign and Commonwealth Office have written to the Bulgarian government to make them aware of the award.
Mr Petkov's mother will receive the award on his behalf at Buckingham Palace.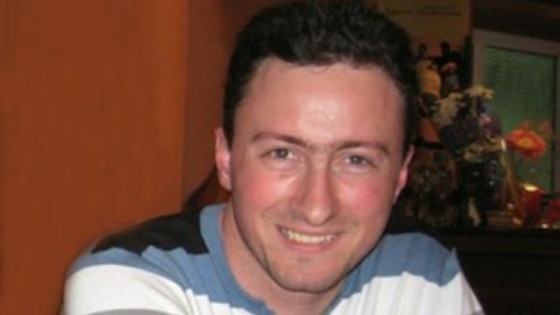 West Sussex County Council is giving "serious consideration" to a multi-million pound investment for resurfacing the county's unclassified roads. Over the last three years high levels of rainfall, flooding, freezing temperatures and snow, caused significant deterioration to the area's road network.
In 2009/10 only 12% of unclassified roads across West Sussex were considered in need of repair- in 2012/13 that figure had increased to 22%.Unclassified roads make up 55% of the entire road network in the county.
We've spent all summer investigating long term plans for managing the highways network, in response to the many residents who expressed concern about the deterioration of some of our roads. By putting in place a long term plan that makes our roads more resilient, we can prevent damage, provide greater value for the taxpayer and make managing problems caused by extreme weather easier. We can't give an exact figure at this stage, but our findings suggest if we invest heavily now in upgrading road surfaces, it will be cheaper in the long run to maintain them and stop them deteriorating."
– Pieter Montyn, Cabinet Member for Highways and Transport
Advertisement
Wednesday's travel news
Batchmere Road is closed in both directions due to building fire at Almodington Lane in Almodington / HIghleigh in West Sussex.
Five tonnes of hay in barn fire
Around 30 firefighters are tackling a barn fire in Almodington in West Sussex.
West Sussex Fire & Rescue were first called at 10.10pm this evening to reports of a fire broken out on Sidlesham lane.
There are no reports of injuries and all animals have been moved safely away from the area.
A spokesman for West Sussex Fire & Rescue said it could take all night to put out the fire.
Fracking protest camp
Anti-fracking campaigners have pitched their tents outside West Sussex County Council after a roadside camp was repossessed. People have been protesting outside County Hall in Chichester today.
Earlier this week, the High Court granted the council a possession order for grass verges in Balcombe, where protestors had been camping. Campaigners say they will stay outside the council headquarters until tomorrow. Campaigner Kenny Lloyd spoke to Meridian.
Fracking protest camp
Anti-fracking protesters have pitched up outside the offices of a council which took legal action to evict activists from beside a former exploratory drilling site. Around 25 people with nine tents have gathered for a peaceful protest outside County Hall in Chichester, West Sussex.
This week the High Court granted West Sussex County Council a possession order for verges at Balcombe amid concerns protesters were causing a hazard by camping by the busy road. Balcombe was at the centre of anti-fracking protests during the summer as energy firm Cuadrilla conducted test drilling.
Advertisement
100s of Sussex jobs at risk
Healthcare company Novartis has announced it plans to consult on proposals to close it's site in Horsham. The proposals would affect 371 positions within the firm.
The proposals will be subject to an employee consultation process and final UK board approval.
100s of Sussex jobs at risk
Hundreds of jobs are at risk after a pharmaceutical company announced it is looking to close its site in Horsham in West Sussex.
The proposals at Novartis will impact up to 371 roles and a further 170 contract roles.
The company says will be subject to an employee consultation process.
In a statement the company said: "We understand that this will be a difficult time for potentially affected employees, their families and the wider Horsham community given the links the company has in the area.
"We will work closely with everyone affected, to make the process as straightforward and smooth as possible.
"Proposals are part of the company's ongoing efforts to align resources to better serve patients and customers in a challenging healthcare marketplace.
Video shows £28m flood scheme
The Environment Agency released this video which details the process involved in the £28m flood protection scheme in West Sussex.
Medmerry's 'managed realignment' scheme is part of an ongoing project to improve sea defences and will improve flood protection for more than 300 homes.
National Adoption Week
Today is the start of National Adoption Week and West Sussex County Council is encouraging more people to come forward to offer a child a home. It says it's currently trying to find families for thirty five children.
The feelings you experience when you see photos and then meet your child for the first time are incredible. I don't think we've ever cried so much - all happy tears. It's been an amazing experience. The process to adopt our first child took around 13 months and you get a lot of support along the way - our social worker was fantastic and has really become a part of the family.**
– Sue, Adur District Council
Load more updates
Back to top