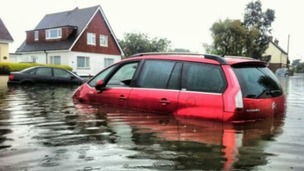 A campaign to fight flooding problems in West Sussex caused by extreme weather has sprung into action.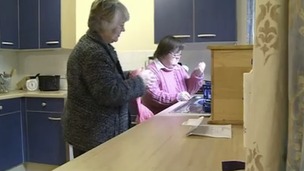 Protests have been staged over cuts in adult social care, ahead of a debate on the issue by West Sussex Country Council.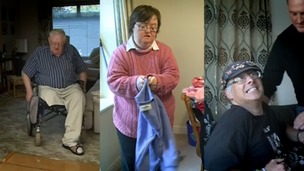 Two years on, the true impact of budget cuts to council services is being felt right across the region, and by the lives of those affected.
Live updates
Sussex £29,000 benefit fraud
A woman from West Wittering has been given a prison sentence after falsely claimed nearly £29,000 in benefits.
Lorely Day had claimed the money for over six years without declaring that she had a substantial monthly private pension.
Miss Day received a 12 week prison sentence, suspended for 2 years, after claiming £23,369.58 in Housing Benefit and £5,629.69 in Council Tax benefit between November 2006 and January 2013.
She pleaded guilty at Worthing Magistrates Court to charges of dishonestly making false statements to Chichester District Council.
Benefit fraud is a very serious crime and we will prosecute those people guilty of it. All income and capital has to be declared, no matter what its source. The benefits system is there to help those most in need, not those who want to abuse it by claiming money they are not entitled to receive."
– Cllr Tony Dignum, Cabinet Member for Finance at Chichester District Council
Anglers biggest catch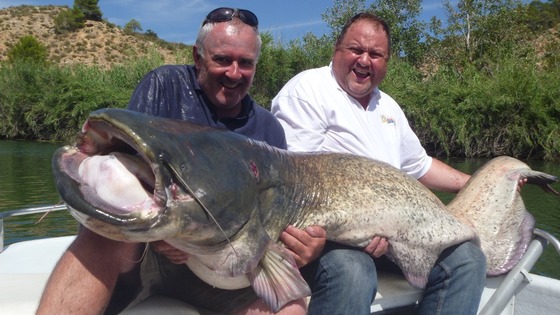 Two West Sussex Anglers have broken their personal records by landing two fish weighing in excess of 300lbs in total on a river in Spain.
Neil James, from Horsham, caught a 151lb catfish on the River Ebro at the small village of Riba Roja, near Barcelona, in June.
An even larger fish weighing 161lb was landed by his friend Alan Brumwell, from Angmering, when the two men returned to the same stretch of water four weeks later.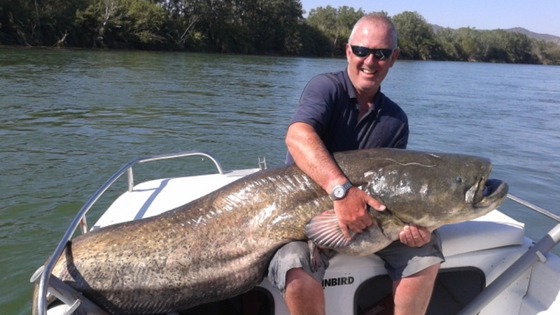 Advertisement
Single decker bus on fire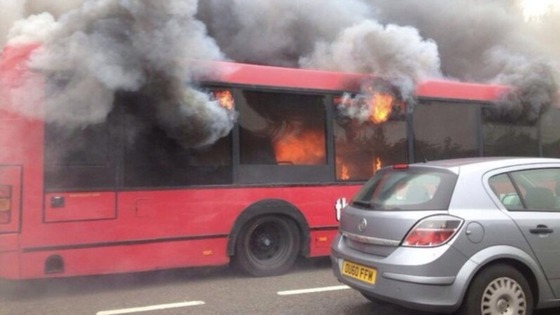 Investigations are continuing following a bus fire on the A23 near Brighton. It happened just three minutes before the end of a strike by firefighters in the city, yesterday.
The blaze, caused by an engine fault, led to delays on both carriageways, as they rapidly filled with smoke. But no-one was injured.
Single decker bus on fire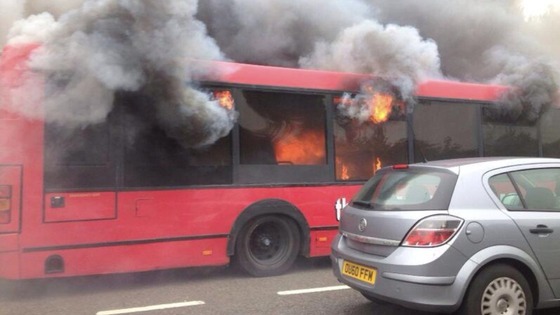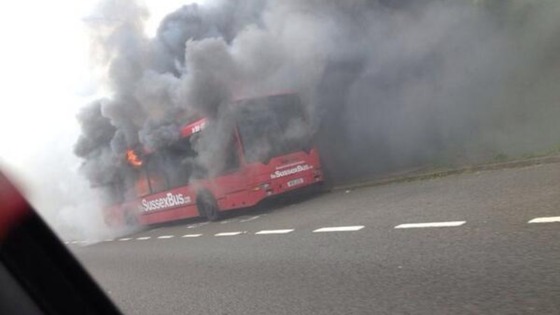 Single decker bus on fire
A23: closed southbound A273/Pyecombe to Patcham for a bus fire - long delays - also slow northbound due to smoke blowing across road(16;43)
Single decker bus on fire
A single decker bus in Pyecombe, West Sussex is on fire.
Sixteen firefighters are dealing with the incident on the A23.
Two people were on board the bus, the driver and an assistant.
There were no passengers on the bus at the time the fire started.
Fire services received the call about the fire at 15:57pm.
Advertisement
100 million hand made tiles
In this day and age, it is not often you get a job for life. But a company is celebrating seven employees who have clocked up 250 years of service between them. Not only that, the staff whose work has adorned palaces and pop stars homes have hand made a staggering 100 million of their products!
What are they? Andy Dickenson has been to find out.
Attempted murder charge
A 24-year-old man has been charged with attempted murder after two men were stabbed in Rustington, West Sussex, on Friday.
Gareth Healey from Angmering, West Sussex, will appear at Worthing Magistrates Court later today.
A 44-year-old from Rustington arrested for attempted murder has been bailed until Monday 7th October.
A 52-year-old man has been released with no further charges.
A 47-year-old man is still in hospital suffering from multiple stab wounds.
Why did 19 pensioners die?
Video. A care home worker has told an inquest how she was ordered to shred medical records after the death of an elderly resident. Lisa Martin was employed at Orchid View in Copthorne in West Sussex.
But she says she alerted police because she was so concerned about the way residents were being neglected. The inquest is investigating 19 deaths at the home in two years. Malcolm Shaw reports.
Why did 19 pensioners die?
A daughter broke down and wept today as she described the way her mother was treated in a care home in Sussex. An inquest is being held into the deaths of nineteen residents at Orchid View in Copthorne.
One of them, seventy seven year old Margaret Tucker, suffered an unexplained broken ankle and bruising. Horsham, Malcolm Shaw has sent this report.
Load more updates
Back to top