A Flood Alert has been issued by the Environment Agency for the River Blackwater and The Cove Brook.
Flooding is possible for the River Blackwater including Badshot Lea, Aldershot, Farnborough, Camberley, Sandhurst, Eversley, Bramshill and Swallowfield.
There is also flooding possible for the Cove Brook at Farnborough and for the River Balckwater this afternoon.
Low lying land and roads will be affected first.
The Environment Agency is warning people to be prepared.
A residential street in Hedge End, Hampshire has been flooded by today's weather. Local resident Philip Hall photographed cars struggling with the floodwaters on Hobb Lane.
Advertisement
There are delays of up to 40 minutes on First Great Western services between Swindon and Portsmouth Harbour due to a fallen tree on the line between Fareham and Southampton Central.
It's also also affecting Southern and South West services. Trains will divert to Portsmouth & Southsea and Bognor Regis accordingly.
Some trains will divert through Eastleigh due to a tree on the line at Burlesdon.
There's disruption on South West Trains between Basingstoke and Woking due to flooding at Farnborough.
Trains are unable to call between Winchfield and Brookwood.
The firm says there is no estimate for when a normal service will resume.
More heavy rain expected in West #Sussex. Wet roads affect stopping distances. Please take extra care and drive to the conditions.
Be aware of driving/walking/riding into large puddles of standing water. Apart from the obvious getting wet there are hidden dangers #flood
Listening to force radio, units being dispatched to assist people who've driven into flood water. Please drive carefully
Advertisement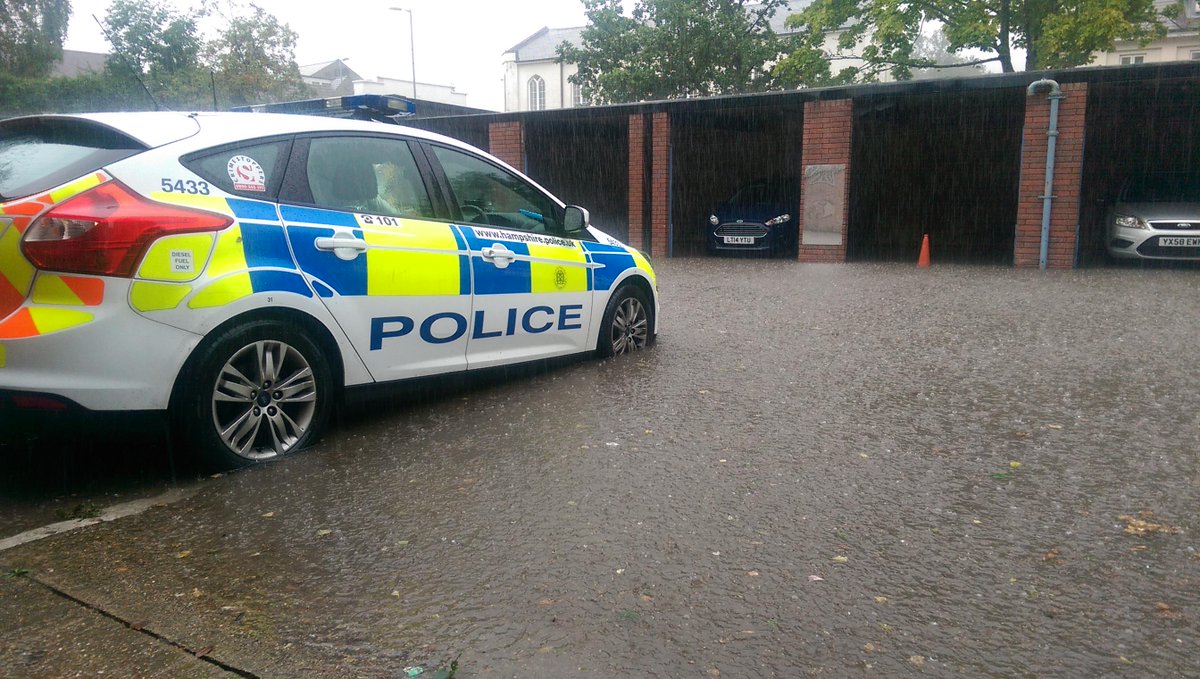 A Flood Alert has been issued by the Environment Agency for the Upper River Wey.
Flooding is possible for the Upper River Wey including Alton, Farnham, Bordon, Frensham, Tilford, Godalming, Guildford and Peasmarsh .
The River and Flooding forecast is as follows: Levels on the Upper River Wey have been rising quickly in response to the heavy rainfall today.
Levels are expected to continue to rise today and flooding of low lying land and roads is expected this afternoon, especially in the Alton area.
However, property flooding is not currently expected.
The weather prospects are for outbreaks of rain which will be heavy at times.
This will clear in the afternoon when the weather will become dry.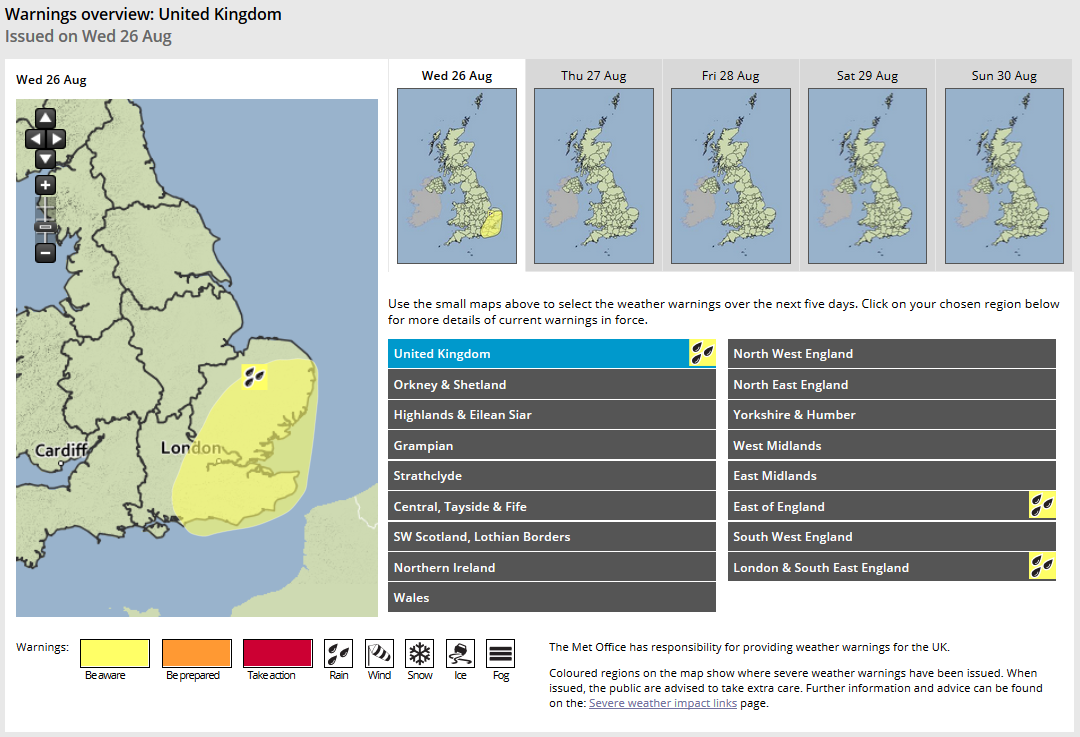 Load more updates