She was welcomed into the world just days ago, but Princess Charlotte is already on display for visitors to greet with a wave.
A figure of the Royal princess - made up of just three bricks - was added to Legoland Windsor over the weekend, joining her big brother Prince George and parents the Duke and Duchess of Cambridge.
Prince Charles and Camilla and Kate's parents Carole and Michael Middleton also feature in the display, with Princess Charlotte Elizabeth Diana sharing a 7cms tall double buggy with her brother outside the 35,000 brick Buckingham Palace.
"Our guests have a real soft spot for the Miniland Royal Family, so we didn't think twice about celebrating the birth of Princess Charlotte by adding her into our hugely popular Royal scene.

"Updating our Royal family has become something of a tradition here at Legoland Windsor and we've had a lot of fun with them over the years – from recreating the Duke and Duchess of Cambridge's wedding in miniature and commissioning tiny bespoke Royal Ascot hats for the Royal ladies, to throwing Prince George a teeny first birthday garden party last summer. We hope guests will enjoy our latest Royal addition as much as we do."
– Sue Kemp, divisional director of the Legoland Windsor Resort
The Royal couple announced their daughter's name yesterday/on Monday, two days after she was born following a three-hour labour.
Charlotte had been the bookies' favourite, while Elizabeth is the middle name of Kate's mother Carole and the name of the Princess' other famous grandmother, the Queen.
Princess Diana gave birth to William in the same hospital where Charlotte was born, London's St Mary's Hospital.
Items - seized at the Battle of Waterloo 200 years ago - have gone on display at Windsor Castle.
Included is the cloak worn by Napoleon - looted from his carriage after he was defeated by the Duke of Wellington and the Allied army.
The exhibition - at the state apartments - tells the story of what happened in 1815, the people involved - and the Prince Regent, who was obsessed with Napoleon. Divya Kohli reports.
Advertisement
Elton John has posted a photograph of him and David Furnish during the couple's marriage service in Windsor.
It's beginning!! The Registrar welcomes our guests. #ShareTheLove
Congratulations Uncle Elton and Uncle David #ShareTheLove
Celebrity guests have been posting their congratulations to Elton John and David Furnish, who are getting married today at a service in Windsor.
Among the guests were comedian Jimmy Carr, actress Liz Hurley and the Beckhams.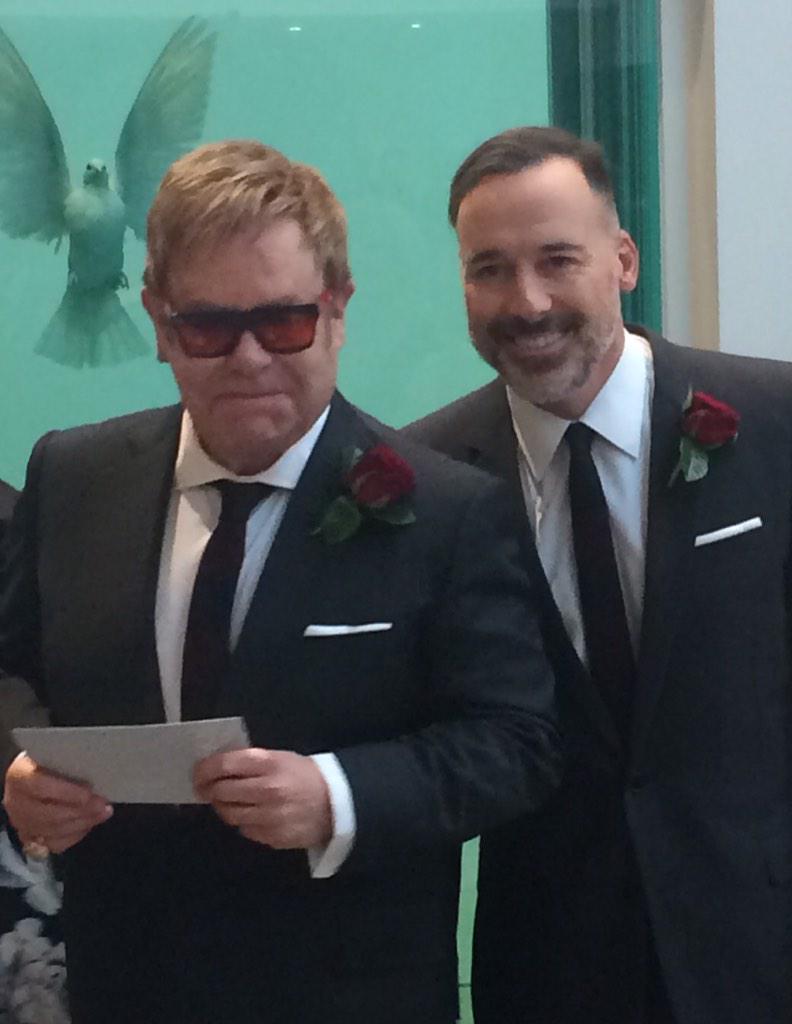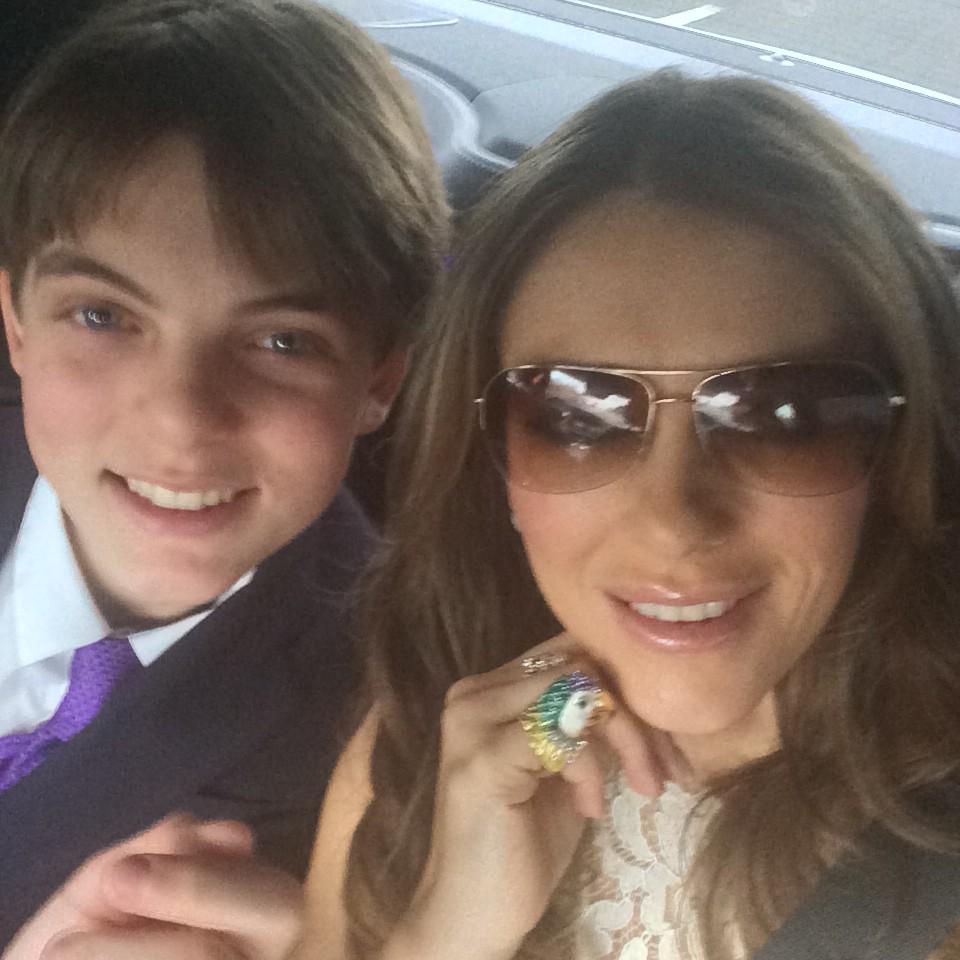 At 8m tall and made of more than 300,000 bricks, it is not the sort of Christmas tree Santa Claus is likely to miss.
Model maker Katrina James took great care as she leaned out from a cherry-picker and gently slotted into place the bright yellow star that adorns the top of the tree at Legoland in Windsor this week.
The enormous Lego tree took six modelling experts four weeks to construct.
The pine tree was built in sections that were then manoeuvred into place, and the tree has been festooned with hundreds of twinkling lights.
The star itself took Ms James six days to create, requiring meticulous design to ensure it was precise and had perfect proportions.
Despite looking rather delicate, the tree has been built to withstand the elements.
The Lego model makers are amazing at making sure everything is weather-proof.

They have special glue and other things to make it weather-proof. The tree will have an internal structure, an architecture of metal, so it is not just classic Lego but is built around a frame.
– Legoland spokesperson
The Queen and the Duke of Edinburgh are visiting Berkshire today. They're due to take a tour of Holyport College near Windsor where they'll meet staff and pupils. The Royal Party will visit classrooms, a science laboratory, a boarding house and the dining area. The Royal Party will then move to the College sports hall, where The Queen will unveil a plaque to mark the visit and the official opening of the school.
Holyport College is a co-educational day and boarding school for students aged 11 to 19 years. It is a state-funded 'free school,' which opened in September 2014. The first pupils entered the school in Years 7 and 9, and the school will include a Sixth Form. Nearby Eton College is the school's academic sponsor, bringing educational experience and pastoral expertise to Holyport College. Pupils from Holyport College are able to use some of Eton's facilities, notably for sport. A number of pupils and staff from Eton College will be present during the visit.
Advertisement
A World War II mortar shell has been detonated in a controlled explosion in Windsor.
The mortar was discovered in the River Thames and was disposed of yesterday near the Victoria Bridge by King Edward the Seventh Avenue by the Royal Navy Bomb disposal team and members of Thames Valley Police Specialist Search and Recovery Team.
Roads and part of the River Thames were cordoned off and closed temporarily during the operation yesterday lunchtime
PC Rupert Jones of Thames Valley Police said: 'This was a successful operation and we are very pleased with the outcome which caused minimal disruption to the public.'
Next year marks the 800th anniversary of the signing of the Magna Carta. Sealed at Runnymede Meadow near Windsor Castle in 1215, the ancient document provided the foundations on which British laws and principles are based.
A woman from Pirbright in Surrey has been tasked with designing and embroidering a 12-panel tapestry as part of a number of projects commissioned to celebrate the anniversary. Mel Bloor has been to see how she's getting on.
Agoraphobic rescue dog Whisper is so terrified of people and the outside world that staff at Battersea Dogs & Cats Home are finding it impossible to find her a new home.
Whilst most rescue dogs love nothing more than 'walkies', meeting people and other dogs, and running around the Home's exercise paddocks with their balls, Whisper will only leave her kennel once all the other dogs are in bed for the night and the staff and visitors have gone home. Only when the grounds are deserted for the day does she feel it's safe to venture outside.
Battersea staff have encountered all sorts of behaviours over the years but agoraphobic Whisper is one of the most extreme cases they have ever faced and they wonder how she will ever meet new owners.
Six-year-old Whisper was found cowering underneath a bush in Surrey back in January. The Staffordshire Bull Terrier had most likely been used as a breeding bitch before being brought to Battersea's Old Windsor Home as a stray.
She was undernourished, and her teats were terribly stretched after giving birth to and feeding litter after litter. Whisper's fear of the outdoors is probably a result of being kept in a shed or indoor cage. She was given her name as the slightest noise or movement would have her cowering in her bed, too scared to leave her kennel and petrified of people and other dogs.
If you can give Whisper the loving home she deserves, or are interested in adopting any of our incredible rescue dogs, you can call Battersea on 0843 509 4444 or visit www.battersea.org.uk.
"Whisper is a gentle, loving, kind-natured dog, and she is going to make the most amazing pet for someone who has the time and patience to slowly build her trust and confidence. We know that she's going to need very understanding owners but more than anything we want her to enjoy a life outside kennels like any other dog. Whisper has had a terrible start to life and she really deserves a happy ending."
– Battersea Senior Animal Welfare Assistant Karen Slavid
Around six thousand people were expected to take part in the Windsor half marathon today. It's the event's 32nd year.
The 13.1 mile race starts in the Long Walk in Windsor Great Park and is part of the Windsor Running Festival which began yesterday.
Load more updates