Steam train gala day for Swanage Railway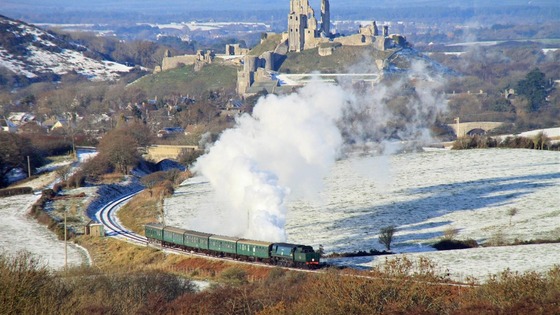 Classic steam and diesel locomotives will be running through the Dorset countryside this festive time as part of a special gala day.
Swanage Railway volunteers will take passengers from Swanage, Herston Halt, Harman's Cross Corfe Castle and Norden Park & Ride on Saturday, 28 December, 2013.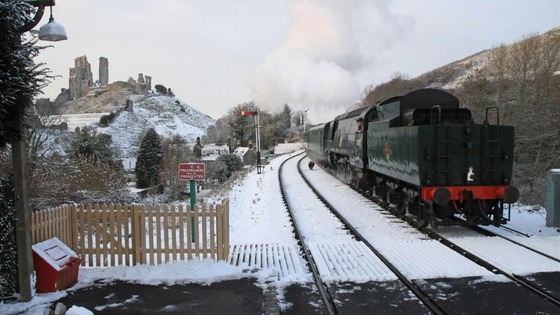 Swanage Railway General Manager Richard Jones said: "The public will be able to enjoy the nostalgic delights of classic steam and diesel locomotives – and an evocative freight train from yesteryear – against the beautiful backdrop of the Purbeck countryside and the dramatic ruins of Corfe Castle."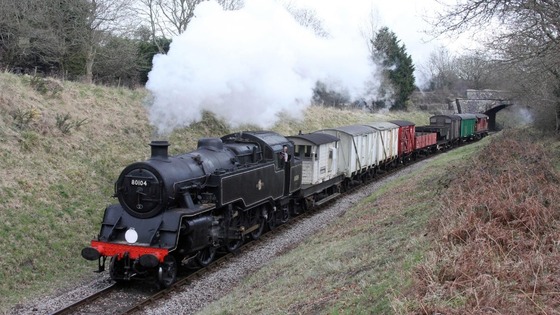 Adding to the 'Winter Warm Up' day's nostalgia, a milk tanker wagon will be attached to the steam trains in a throwback to when freight wagons were added to passenger trains and back to the days when there was a dairy next to Corfe Castle station with the milk being sent away by steam train.