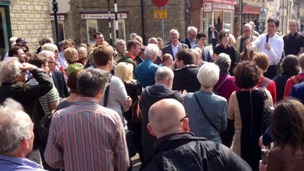 Labour leader Ed Milliband was on the campaign trail in David Cameron's Witney constituency today.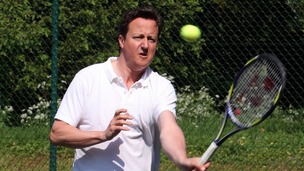 The Prime Minister enjoys a game of snooker while relaxing at Chequers and even has fun on his family's karaoke machine.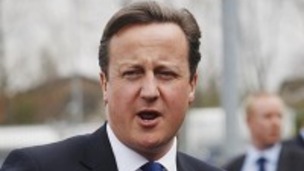 Surrey South West MP and Secretary of State for the Department of Culture, Media and Sport under renewed pressure over Murdoch links.
Live updates
Police launch appeal for missing Witney man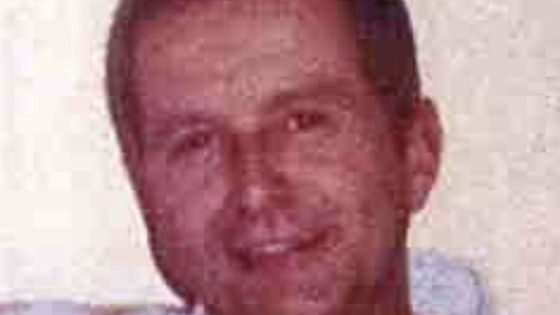 Thames Valley Police have launched an appeal to find a missing man from Witney in Oxfordshire. Fifty-four-year-old Malcolm Jones was last seen at his home in the town on Wednesday 12th March.
He is white, slim, 5ft 9in approx with dark brown hair. When he was last seen he was wearing blue jeans, a grey polo shirt, brown walking boots and a blue raincoat. He was carrying a large hiking rucksack.
PC Claire Blewitt, of Witney police station, said:
"I am appealing for anyone who has seen Mr Jones or anyone with any information about his whereabouts to contact police.
"Mr Jones did not take his mobile phone with him and is not thought to have access to money so I am concerned for his welfare."
Anyone with information is asked to telephone the 24-hour Thames Valley Police Enquiry Centre on 101 quoting URN 1405 of 12/3.
Prime Minister warns of more floods next week
Advertisement
Prime Minister warns of more floods next week
River levels remain high, fast flowing and out of their banks in some places. Please avoid towpaths in such areas. #oxonflood
Prime Minister warns of more floods next week
David Cameron has unveiled a £10 million package of support for businesses hit by the floods.
Small and medium sized businesses will be able to access the funds to help with clean up costs and to keep trading throughout.
A helpline will also open to give advice, as well as 'no penalty charges' for those who are late filing accounts because of the crisis.
The Prime Minister has said:
The Government is taking action across the board to deal with the clear-up

and help hard-working people affected by the floods.

Dealing with these floods will be a long haul, requiring a stepped-up

national effort with the whole country pulling together.

We will continue to help the people who need help and protect the

communities that need protecting."
– David Cameron, Prime Minister
Prime Minister warns of more floods next week
The Environment Agency (EA) said 16 severe flood warnings remain in place for the South West and the Thames Valley, with almost 130 flood warnings and more than 180 flood alerts.
Mr Cameron has been monitoring efforts to control the flooding in Oxfordshire where his constituency is, in Witney.
The recent flooding has been a tragedy for all those affected and my thoughts are with them. While it is of no comfort to those individuals, over 1.3 million other homes have been protected since December and we will continue to invest in flood defence measures to protect even more.
– David Cameron, Prime Minister

He said tonight: "I am hopeful that the work to strengthen long-term flood defences, and the emergency measures which have been put in place over recent days and weeks will mean that we can minimise the number of homes and businesses affected by the latest high water levels.
Prime Minister warns of more floods next week
The Prime Minister chaired another meeting of the Government's Cobra emergency committee this evening as the huge clean-up operation was getting underway.
But many areas of flood-hit Britain must prepare for water levels to rise once again as further rain is forecast over the coming days, bringing further misery to residents whose homes have already been flooded.
Swathes of the UK remain on high alert as people battle to protect their homes and communities from the floodwaters, which are still expected to rise in places despite today's calmer conditions.
Advertisement
RSPCA rescue great crested grebe hooked on fishing line
This poor bird was a victim of carelessly discarded fishing litter which should never have been left behind. The vast majority of anglers are responsible and take home their litter, but there are some who just continue to leave it behind.
– RSPCA inspector Andy Eddy
RSPCA rescue great crested grebe hooked on fishing line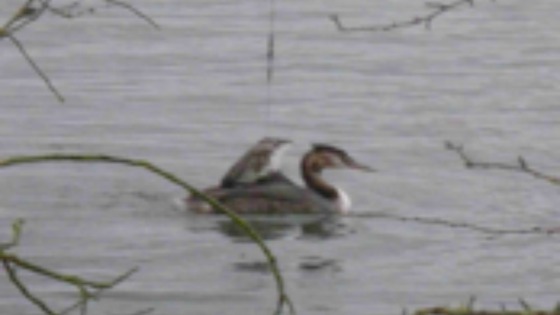 The RSPCA and fire service in Witney came to the rescue of a great crested grebe that was hooked to a fishing line tangled around a tree on Saturday.
Every year the RSPCA takes hundreds of calls about wildlife being injured or killed by fishing litter.
Thames Valley Police has arrested a 22-year-old man from Witney on suspicion of rape.
The man was arrested last night in connection with the rape of a 15-year-old girl in the early hours of last Saturday.
A 41-year-old man who was previously arrested on suspicion of rape has been released without charge.
We recognise this incident is likely to cause concern in the local community and I would like to reassure people that we have a team of detectives working on the case.

If anyone in the Carterton community has any concerns or queries, I would encourage them to speak to their neighbourhood policing team.
– Det Insp Steve Raffield
David Cameron's bad back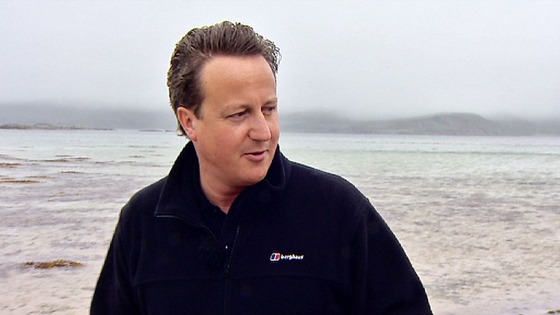 During a family holiday on the Scottish island of Jura, the Prime Minister said a scan showed he had a protruding disc.
Mr Cameron, who enjoys deer stalking, said his back pain meant he avoided the hunting activity, which requires crawling on the ground.
His comments came during a pre-recorded interview with the BBC. Mr Cameron said about the whisky-producing island: "It's a great place to unwind. I like the great outdoors. I like an active holiday.
The island is home to thousands of red deer and according to the Prime Minister deer stalking is "probably one of the most defendable" field sports. He also denied giving up hunting because of opposition to the sport by some people.
"I find now I'd rather go for a walk and this year I've got a phenomenally bad back so I really don't think I'll be able to crawl," he said.
Load more updates
Back to top