Marcus Willis, a current club coach ranked 772 in the world, came through six qualification matches to reach this year's tournament.
Read the full story ›
Police are appealing to the owners of a Shetland pony to come forward, after it was found wandering alone in Whitley.
The horse is now being looked after by officers after being brought in early this morning.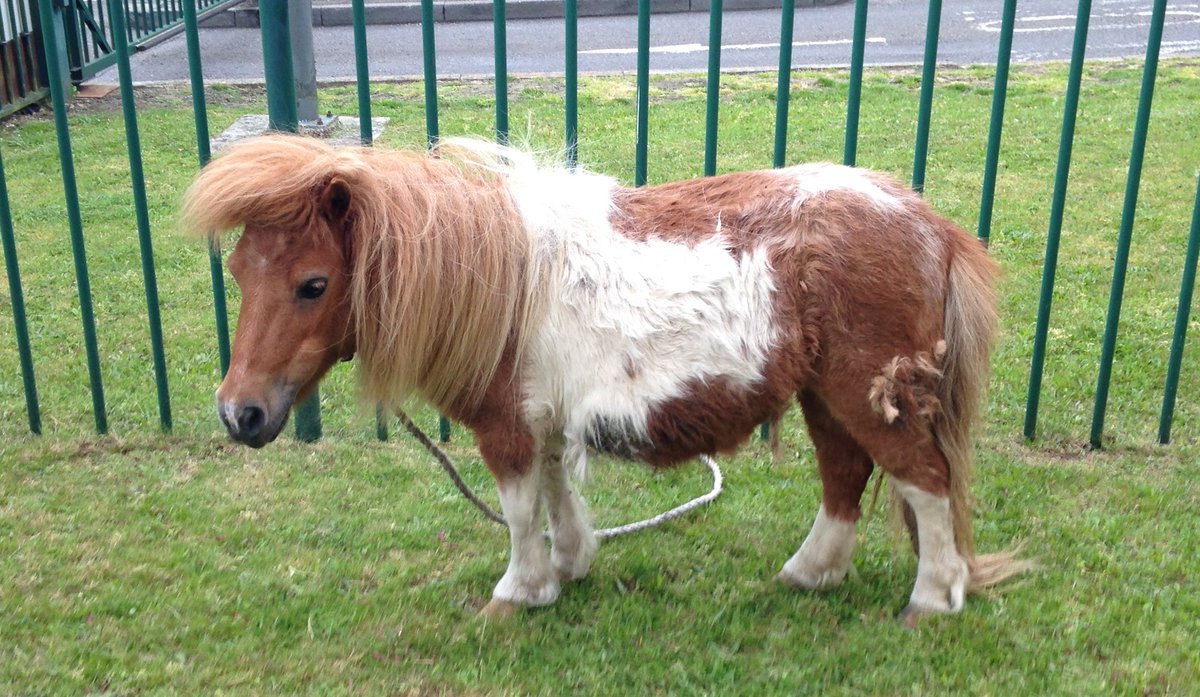 Anyone with information is asked to call 101 and quote the reference URN 87.
Advertisement
The Conservatives have held Wokingham, with an extra two seats. The Lib Dems were down by one seat.
The worst hit unitary authority in the country is considering its budget for the year.
Wokingham Borough Council is having to find an extra £2m savings - effectively a 50% cut in its budget.
Councillors claim that councils in Berkshire have been unfairly treated and are waiting for a response from the Secretary of State for Communities and Local Government about their grant cut before setting the final budget.
Its final budget will be considered by the council at its meeting on February 18.
A veteran Tory Eurosceptic has said David Cameron's proposal to introduce an 'emergency brake' on immigration is not good enough.
John Redwood said proposals to limit benefits to European migrants were an "insult" that would not be acceptable to Tory backbenchers opposed to remaining in the bloc.
"That proposal is an insult to the United Kingdom. It's not a serious offer. We need to take back control of our borders and we need to be able to control our own welfare system. That falls well short of that."
– John Redwood, MP for Wokingham
Mr Redwood also told BBC Radio 4's Today programme that the plans would leave Britain having to "beg" Brussels for permissions to limit benefits.
"It's just simply a bad joke," he added.
An action group has been set up on Facebook against the newly designed layout of the A329M between Reading, Wokingham and Bracknell.
The 'Fix the A329M' group is calling for the council to change what they say are unsafe modifications which are causing delays for drivers.
Highways England says it has put up signs and is monitoring ways of making improvements.
Wokingham MP John Redwood has stepped in saying it needs to be sorted out.
Advertisement
A project to increase the number of foster carers and adoptive parents in the Wokingham Borough is being launched this weekend - and churches in the region are being asked to help.
The Home for Good project is a partnership between the church community and Wokingham Borough Council and aims to find 20 new carers and families in the next two years. The initiative will work with churches across the Wokingham Borough, with plans to extend to other faith groups when these links are established. An adoption event is being held at Kings Church in Reading Road in Wokingham on Sunday
Cllr Charlotte Haitham Taylor said: "We are delighted to be working in partnership with Home for Good to raise awareness in the church community of the need for us to find local carers for our children and young people. I would like to encourage anyone who believes they could provide a safe and loving family home life to come and talk to us."
A car thief who punched a pizza delivery driver before driving away in his vehicle flipped it onto its roof when he crashed, police said today.
The delivery driver was returning from dropping off a pizza in Goodchild Road, Wokingham when a man punched him in the stomach and stole his keys.
The thief then crashed into another car when making his getaway and ended up flipping the vehicle upside down.
Police were today trying to track down the man, who was believed to have been injured in the crash.
He crashed into a VW Polo on Finchampstead Road just before 9pm.
Refugees and migrants are continuing to try to make their way across Europe.
Many are Syrians fleeing the civil war, with more than 40,000 claiming asylum between April and June this year.
It's become a big political talking point in Europe, with questions being asked over who really is a refugee. Now thousands are being held in makeshift camps between borders.
But a mother from Wokingham has been inspired to help after a chance meeting with Syrian refugees while on holiday in Greece.
And she's managed to get hundreds of her neighbours involved. Sam Holder reports.
To help the campaign click here
A Wokingham mum who dedicated seven years to raising money for a community centre for disabled children is our Pride of Britain winner.
Read the full story ›
Load more updates