U-Boat in the Medway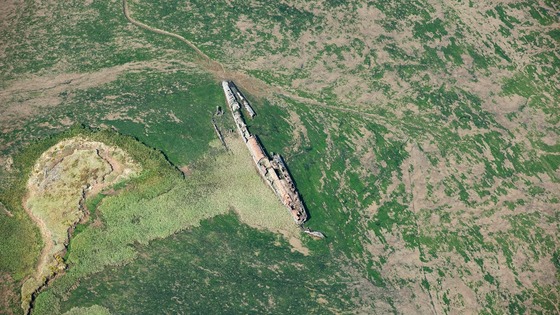 Experts have known that the wreckage of the First World War submarine has lain on the banks of the River Medway in Hoo for nearly a century. But the vessel has been gaining more interest lately as it sits exposed, existing as a reminder of the war ahead of next year's 100th anniversary.
Mark Dunkley, from English Heritage, said it was unclear why the U-boat was not cut up and scrapped at the end of the war, like most others at the time. There are no plans to conserve it, but its history will be examined in more detail after the end of the First World War commemorations.
As part of their research, marine archaeologists at English Heritage are aiming to locate dozens of British and German submarines that sank within territorial waters 12 miles off the English coast during the First World War.