Many of us will remember flying on a British Caledonian plane from Gatwick in the 70s and 80s.
But, almost 30 years ago, British Caledonian was taken over by British Airways and within months it's livery disappeared from our skies.
Now, there will be another British Caledonian plane flying again and the Caledonian 'girls' were there to see it's launch.
Abigail Bracken went to Biggin Hill to watch.
Abigail spoke to Julie's husband Robin Washington, former Caledonian 'girls' Barbara Frame and Shirley Bulmer and Lynda Guy from the Golden Lion Children's Trust.
Network Rail has delayed a series of public exhibitions where it planned to reveal how it will improve the look of electrification gantries at the so-called "Goring Gap" an area of Outstanding Natural Beauty in Oxfordshire.
Local people say they have "ruined the local area" and are demanding they are replaced.
The gantries carry electric wires to power a new fleet of Hitachi trains with bullet style technology.
Public exhibitions were due to start later this month.
The Government owned company say they want to work with the local community to minimise the impact but more design work is needed and it is better to consult when a full range of options are available.
The company say the £5.7 billion project will revolutionise travel with faster journeys and cleaner and greener electric trains.
Advertisement
A search is underway for a company to design, build and maintain a fleet of new high speed trains.
Up to 60 trains would transport passengers at around 225 miles per hour on the new rail service HS2.
The £2.75 billion contract is said to create hundreds of jobs.
Building work is due to start in the spring on the Birmingham to London section of HS2, taking the project from planning to construction.
The winner of the bid will be announced at the end of 2019.
Drivers eating at the wheel and having a shave are among 151 motorists to be stopped by police in Hampshire and the Thames Valley. One driver was enjoying a bowl of cereal. Distracted drivers were caught on the M3, M40 and A34 last week. A total of 137 were on their mobile phones.
Southern Rail says it will resume a normal service from Tuesday next week.
The company has been locked in talks with the drivers union ASLEF all day today as the two sides try to come to a deal.
With the latest is our transport correspondent Mike Pearse.
Mike spoke to the General Secretary of ASLEF Mick Whelan.
Eurotunnel today unveiled 'Fortress Coquelles', a massive security upgrade at the French end of the Channel Tunnel.
It is a reaction to the terror threat and to daily attempts by desperate migrants to breach security and board Channel Tunnel trains to Kent.
Eurotunnel has doubled its security budget and says every inch of its terminal is now secure and under surveillance.
From Coquelles, Nashreen Issa reports.
Nashreen spoke to the Chief Executive at Eurotunnel Jacques Gounon and Paul Booth from Border Force.
Advertisement
Now, they're the bane of motorists' lives, damaging vehicles and causing accidents.
Potholes are an all too familiar hazard across our region, and a major expense.
Kent has 5000 miles of roads. Last year it repaired 28,500 holes at a cost of £1.6m pounds.
East Sussex has 2000 miles of roads, and repaired 7,500 potholes. The cost - £375,000.
So is there a better way of tackling the problem?
That's what a group of students in Sussex are trying to work out, as Malcolm Shaw now reports.
A sinkhole has opened up on College Lane in East Grinstead.
The road is currently closed from Lewes Road to De La Warr Road.
Repairs to a damaged water main were completed at 1.30am this morning.
South East Water has said that the damage is being assessed and necessary repairs are underway.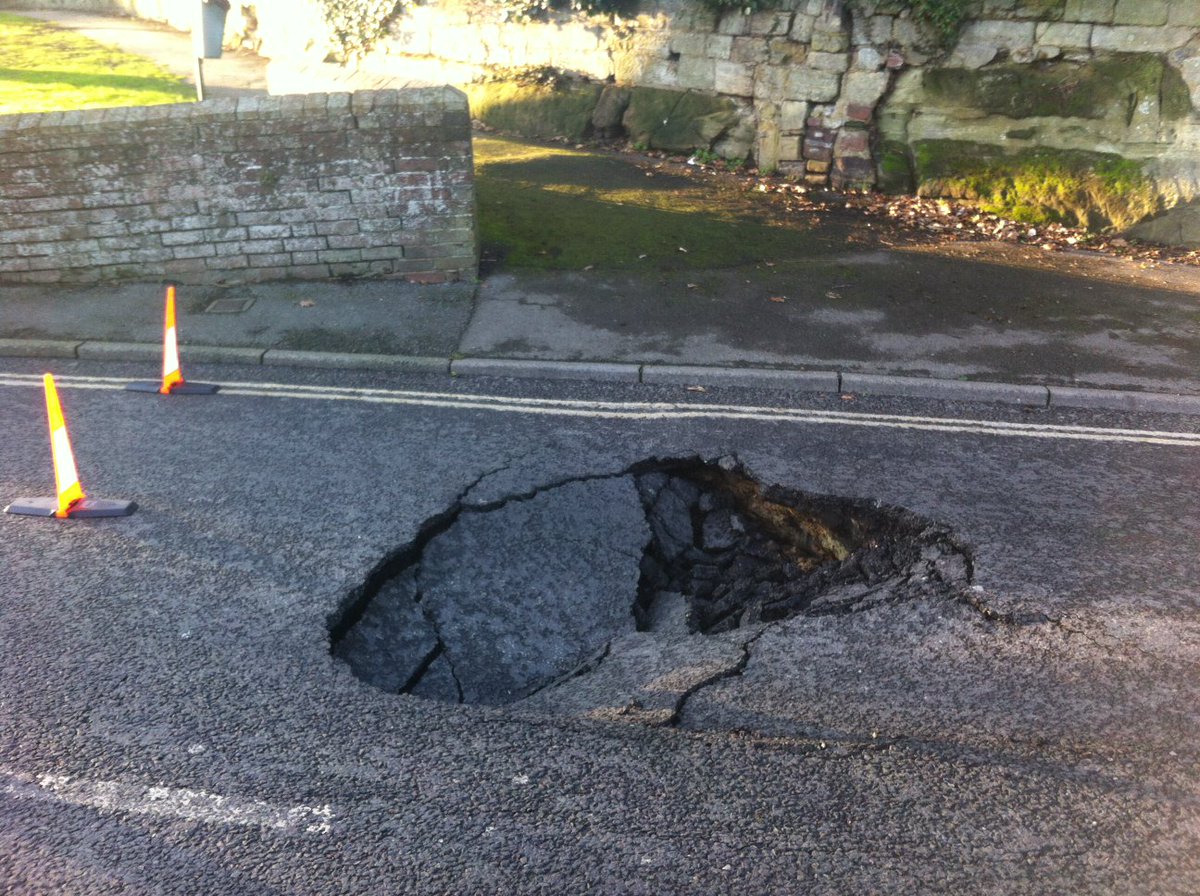 Many services have been delayed on Southern Rail this morning due to a signalling problem between Clapham Junction and Victoria.
Although the industrial action scheduled for next week by the ASLEF union has been suspended, passengers still faced disruption.
The arrivals page for Victoria, on the companies website, shows almost every train running late.
Action by drivers has led to one in four trains being cancelled on most days.
Southern's website is warning passengers of a reduced train service in operation today.
Southern Rail has announced it is to restore its full train service from next Tuesday after the drivers' union ASLEF has suspended its industrial action.
The train operator has said it is not possible to reintroduce the normal timetable until then as work rosters for this week have already been issued.
Southern have said that the RMT's conductors' strike on Monday 23rd January also restricts its capability to return the service to normal before then.
Over 70% of its trains will be able to run during Monday's strike by the RMT union, which is 10% more than previous days of industrial action.
The long-running dispute is regarding Driver Only Operated (DOO) trains which means drivers are in sole control of the train's operation.
Gatwick Express will run again every 15 minutes from Tuesday and be extended every half an hour to Brighton until 10pm when it will run half hourly until midnight and then restart at 5am.
This will allow engineering work to continue to improve route reliability.
However, Thameslink does run an overnight service to and from Gatwick.
The following routes, which were previously suspended on RMT strike days, will now operate on Monday:
Eastbourne – Hastings
Chichester – Portsmouth and Southampton
Lewes – Haywards Heath
Coastway stations (including Bognor, Littlehampton, Eastbourne, Worthing and Hastings) will regain a direct service to London
Routes which previously finished early in the evening will now run much later.
Load more updates