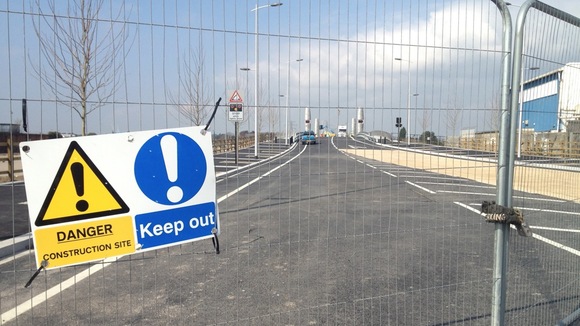 It was opened by Princess Anne less than two weeks ago, but contractors have had to remove the entire surface of Poole's Twin Sails Bridge because parts fell away when it was raised. The problem came when a middle layer of sand asphalt became separated in places from the road's top surface.
Remedial work is currently being carried out. A new layer of blue waterproofing is being laid on the bridge's distinctive 'sails', then the road's top surface will be put directly on to that, leaving out the middle layer which has caused the problems. That work could be completed by early next week.
Poole Borough Council hopes that if the remedial work is successful the bridge, which cost £21m to build could open to traffic at the beginning of April.