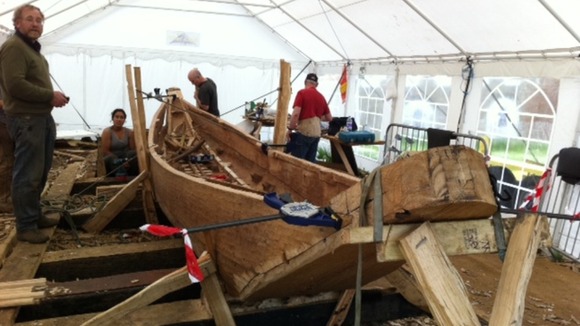 Experts are putting the final touches to the half-sized replica of Dover's Bronze Age Boat.
Made from oak and more than 8 metres long it will be craned into Dover Harbour tomorrow for sea trials using six rowers.
Historians hope the project will teach them more about the original boat which dates back to 1500BC and was discovered during road works in Dover in 1992.
Archaeologists have disagreed over whether the boat was robust enough to have been taken to sea or whether it stuck to inland waterways or was even a ceremonial craft.
The project has been funded by partners in France, Belgium and Britain and the new Dover Boat will form part of a touring exhibition in all three countries this summer.