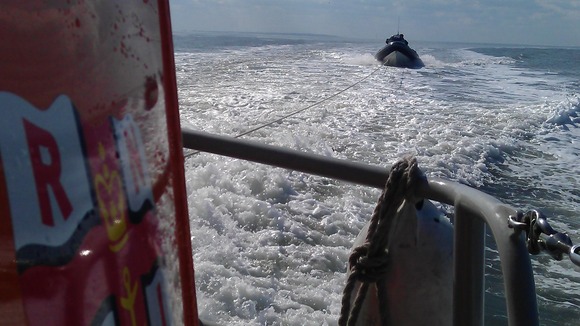 A rigid inflatable boat has been towed to safety by Margate's RNLI all-weather lifeboat afterrunning out of fuel in the Thames Estuary.
The alarm was raised by the occupants who reported they needed assistance, to the south east of the Kentish Flats off the north Kent coast.
The message was passed to coastguards at Dover who tasked the station's all-weather lifeboat to assist the craft.
The craft was towed to Margate harbour.