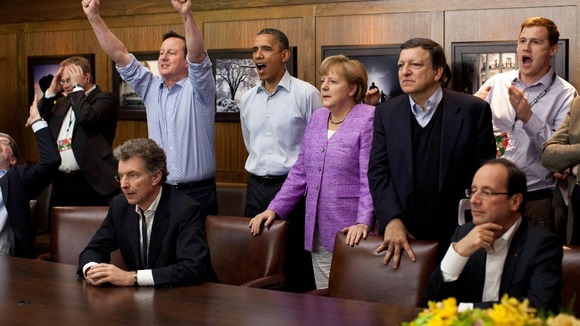 The Government's oldest minister has joked he is too busy to spend much time "chillaxing".
Lord Howell of Guildford, father-in-law of Chancellor George Osborne, made his comments in light of recent criticism of the Prime Minister's work rate.
A new biography of David Cameron claims he "chillaxes" on weekends at Chequers by singing karaoke, playing tennis against a machine dubbed "Clegger", indulging in games on his iPad, and drinking three or four glasses of wine at Sunday lunch.
Lord Howell, a Foreign Office minister, was cheered by peers today as he got up to answer questions on a third consecutive topic in the House of Lords.
As the 76-year-old poured himself a glass of water, Lord Howell joked: "I'm not going to have much time for any chillaxing."