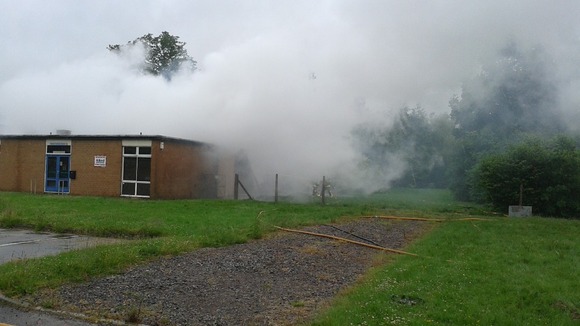 More than 30 firefighters have been tackling a blaze at a former school in Sussex.
The fire broke out in Furnace Road in Furnace, Crawley, shortly after lunch.
As a precaution a 200 metre cordon was put in place. The cause of the fire, which damaged 50 per cent of the building is being investigated.