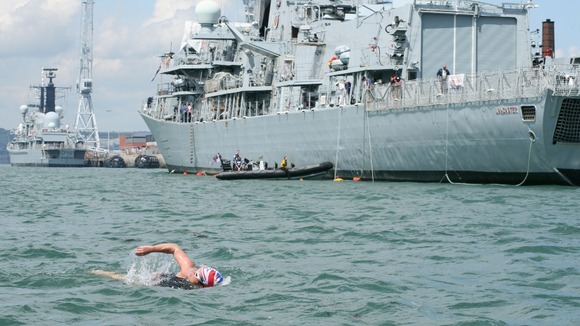 Gosport based endurance swimmer Anna Wardley, 36, has completed her non-stop swim around Portsea Island.
The 7 hours 20 minute swim makes her the first person to officially complete the 21km route, subject to official ratification by the British Long Distance Swimming Association.
She negotiated one of the UK's busiest commercial and Naval harbours in 13 degree C water.
Anna said: "It was absolutely amazing and I couldn't have hoped for better conditions.
"Swimming through Portsmouth Harbour past the HMS Warrior and the Spinnaker Tower felt incredible."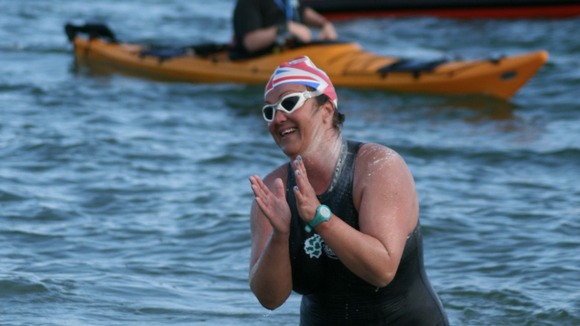 Last month she began her campaign of extreme swims with a trip around the island of Dragonera off the south west coast of Mallorca.
She will complete her final three swims - comprising of Jersey, Tiree in the Inner Hebrides and the Isle of Wight - next year.