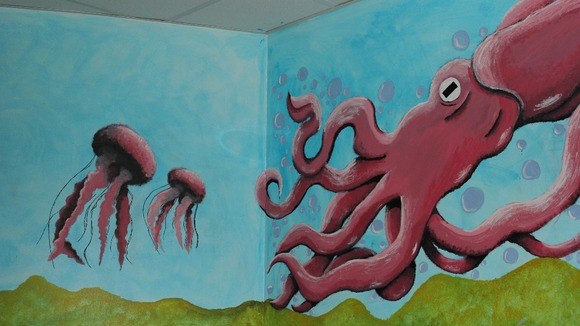 Pupils at a school in Snodland in Kent have redecorated Maidstone Hospital's A and E department.
Students studying GCSE art visited the hospital site to take photographs and make careful plans and drawings before returning to school to work on their designs.
Holmesdale's Head of Art, Mrs Fenella Ross-Elmer, said: "This was a valuable opportunity to extend our students' skills in a professional situation."
"It gives us the chance to enrich the lives of children waiting in the emergency area, to add a splash of colour and to create a visionary space for those waiting."