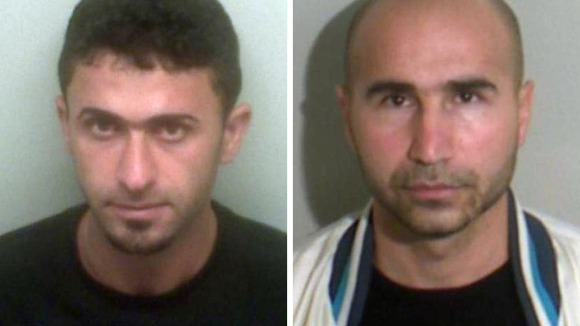 Danai Muhammadi has been sentenced to life in prison with no parole for 38 years after murdering three generations of the same family.
Muhammadi started a petrol fire at his family home in Kent in September 2011.
Farhad Mahmud, his accomplice, was also sentenced to life for murder with a minimum term of 34 years.
Judge Mr Justice Sweeney sentenced bothat Maidstone Crown Court today.
Muhammadi's wife Melissa Crook, their 15 month old son Noah and Melissa's father Mark died after the family home in Chatham Hill, Chatham was torched.
Muhammadi had driven 200 miles from his home in Coventry and CCTV showed him filling a can with petrol at a local garage shortly before the fire.
Melissa Crook had split up from her husband and had asked for a divorce and, during the six-week trial, the jury was told that Muhammadi was bitter and angry and had sought revenge.