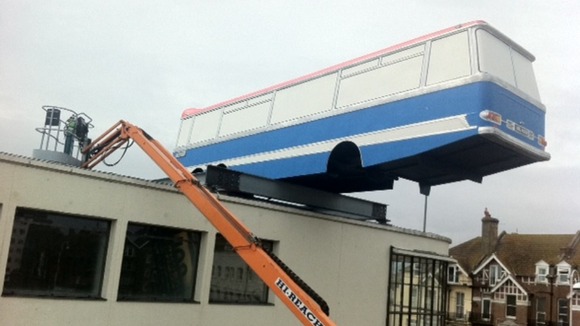 Eddie Izzard is sponsoring a daring art project in his hometown of Bexhill this afternoon - recreating the final scene of the film The Italian Job on the roof of the De La Warr Pavilion.
The superstar comedian said: "2012 is the year the Olympics & Paralympic Games return to the United Kingdom and I think this is a perfect time to hang a large bus off the edge of a building in a seaside town.
"I would hope that the word goes out from our country that not only do we run excellent world events, but also we balance coaches on the edges of buildings like no one else ever could."
Richard Wilson's artwork is currently in the balance, as our correspondant Malcolm Shaw's photograph suggests...