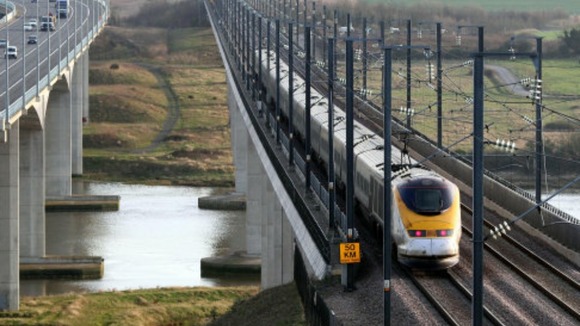 A report for the public accounts committee claims that the new HS1 route through Kent will cost the nation billions because the number of people using it was grossly overestimated.
The government bailed out the project but lower passenger numbers are leaving the taxpayer with a bill of £10 billion .
Meanwhile it wants HS2 - a high speed rail route planned for Oxfordshire and Buckinghamshire - to be reviewed so it doesn't happen again.
The Rt Hon Margaret Hodge MP, Chair of the Committee of Public Accounts, said:
"Whilst HS1 provides an efficient service, there were costly mistakes in the history of the project. These must not be repeated with HS2."
"HS1 was supposed to pay for itself but instead the taxpayer has had to pay out £4.8 billion so far to cover the debt on the project."