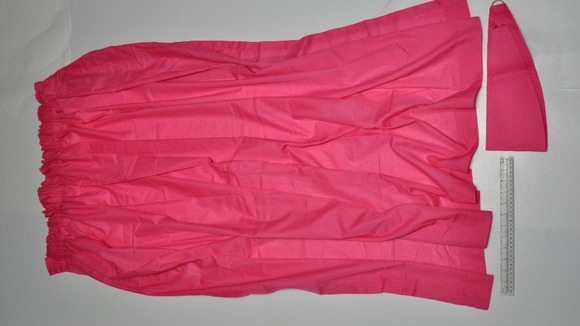 Detectives have released images of a curtain which was used to wrap a man's headless torso before it was dumped on Southsea beach. Investigators are appealing to anyone who may have recently thrown out or sold a pink Wilkinson-own brand 'Wilko kids' curtain.
Senior Investigating Officer Detective Chief Inspector Dick Pearson said: "I'm particularly keen to hear from anyone who has thrown out a pair of these curtains recently or maybe knows of someone who has. Equally someone you know may have taken theirs down suddenly. If so we want to hear from you."
Police are appealing for any information about the victim, David Matthew Guy, 30, who lived in Southsea but at no fixed address. Foreign students discovered his torso wrapped inside the curtain within a black bin liner on the beach on Tuesday. The lower half of his body was found nearby yesterday.