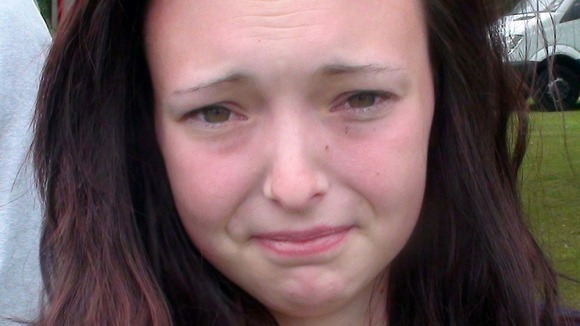 The girlfriend of a 14-year-old hit-and-run victim killed in Kent as he cycled to meet her said he was the best boyfriend she could wish for.
Tearful Donna Clarke, 14, said she believes she saw the car that went on to kill Kyle Coen on the A2 London Road, near Sittingbourne, last night.
The teenager, who laid flowers at the scene of the crash near to Bapchild Cricket Club with relatives including her mother, said: "Kyle was going to meet us at 9pm. We waited outside until about 9.30pm and we heard police cars rushing up.
"The next minute the police came up by my mate's house and we heard that there had been an accident and that a bicycle was involved.
"I then heard that Kyle was involved. I tried to rush up and the police stopped me. We heard it was really bad. We were worrying and then we heard that he had died.
"Kyle was really lovely. He was the best boyfriend you could have. I don't want anyone to forget about him. He was always caring. Hopefully he will look down on us."