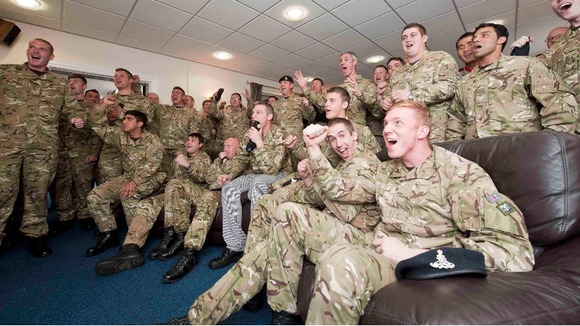 Heather Stanning's colleagues in Afghanistan have shared her celebration after winning Olympic gold.
Stanning and partner Helen Glover, both based in Reading, beat the Australian team into second place to win the Women's pair earlier in Eaton Dorney - and Great Britain's first gold.
The Royal Artillery Captain was roared on by her fellow soldiers all along the 2,000-metre course.
After winning gold Heather said she was shattered and ecstatic and had this message for her colleagues in Afghanistan: "Thanks for all the support, I know you have been watching and supporting me all along and I am proud to be associated with you and hope to see you all when you get home."