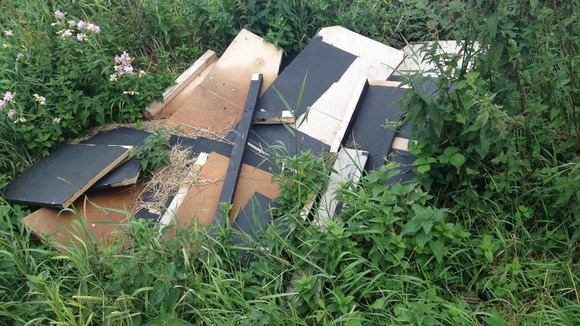 Council officers in the South are being forced to deal with more cases of fly-tipping as people try to avoid the costs of recycling by dumping rubbish.
A new survey by the GMB shows that officers in Southampton were called to 8,708 cases of fly-tipping, the highest across the South.
While in Medway the local authority dealt with 3,130 separate incidents including a case where a man dumped builder's rubbish onto the door of a charity shop.