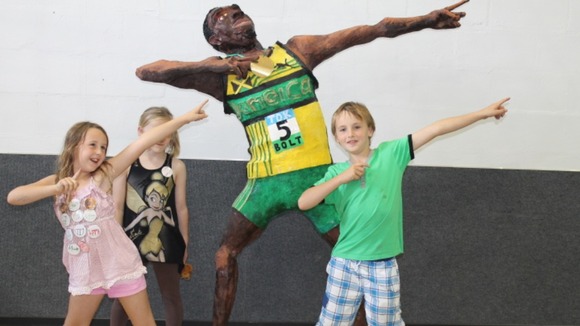 Olympic champion Usain Bolt has become a 'role model' for a generation of fans in East Dorset.
To celebrate the most important fortnight in British sporting history, artist Darrell Wakelam and dozens of youngsters from Ferndown have built this life-size model of the Olympic 100m gold-medal winner.
Needless to say, they have him striking his world-famous pose!