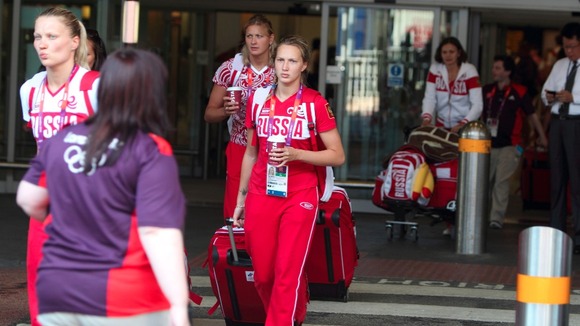 Heathrow and Gatwick Airports are expecting almost two hundred thousand people a day to leave London this week following the Olympics.
More than one hundred and ten thousand are expected at Heathrow today, with up to seventy thousand passing through the West Sussex site each day this week
Heathrow has set up a special Games Terminal which will begin operating today.
It will play host to some 8,000 athletes, each expected to be carrying between three and five out-sized bags, over the next three days.