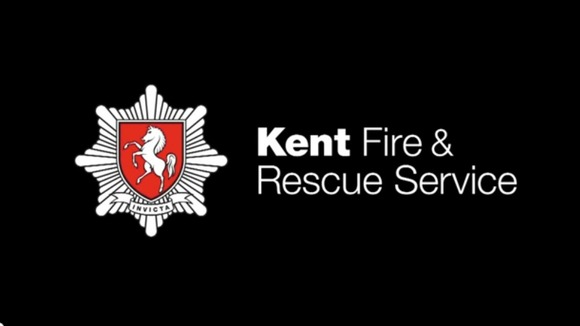 A crew from Kent Fire & Rescue Service were called to a house in Ashford after a toddler started a fire by accident. It happened just after two o'clock this afternoon.
The homeowner smelled smoke, and managed to get herself and her children out of the house and phoned 999.
The two and a half year old girl who was believed to have started the blaze while 'playing house' in the kitchen was given oxygen by firefighters as a precautionary measure, before being checked over by ambulance crews.
Ashford Watch Manager Jim Smart said: "It appears, the child was playing at being mum and put a cardboard lid from a game into the oven and turned it on. Children of this age are unaware of the potential dangers of fire and should never be left alone in a room where there is a fire risk.
"Just three breaths of fire smoke can be fatal but babies, children and older people are most at risk if a fire breaks out in their home, as their bodies are less able to cope.
"Luckily this was a fairly minor incident and the fire was detected quickly. However, the outcome could have been very different if the fire had continued undetected."