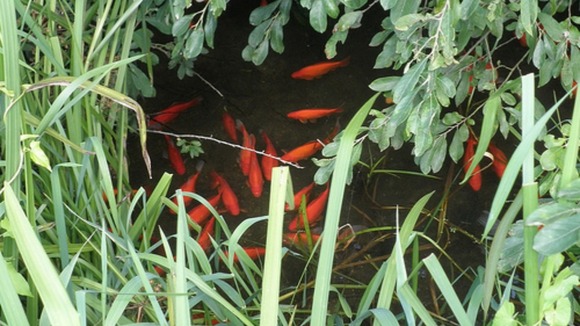 The Environment Agency is warning the public that 'pet' fish and non-native fish should not be placed into their local streams, rivers and lakes because they are breaking the law.
The reminder comes after fisheries officers were called to remove non-native fish found in a stream beside the Great Stour, Kent.
The fish, including at least 50 goldfish, were found by a Mid Kent Fisheries bailiff and reported to the Environment Agency. It is likely that the fish were put into the river from a garden pond.
When ornamental fish are released into rivers they can spread disease and parasites to other fish.
For information about non-native fish, see the Environment Agency's website.