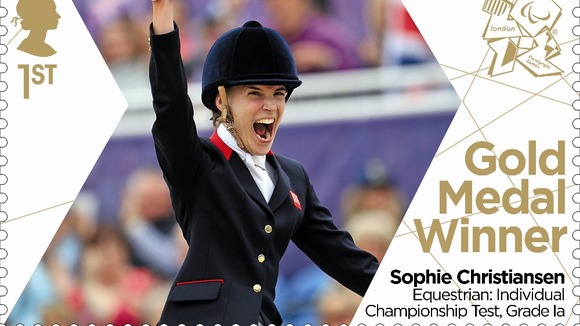 Maidenhead rider Sophie Christiansen can expect a warm welcome when she returns home from the Paralympics.
Royal Mail has unveiled a special gold stamp for the rider after she won gold in the individual dressage Grade 1a event.
The company will paint one of their post boxes in Maidenhead gold in her honor although they have not yet revealed which one it will be.
The 24-year-olds performance also helped to secure the team gold for Paralympics GB.