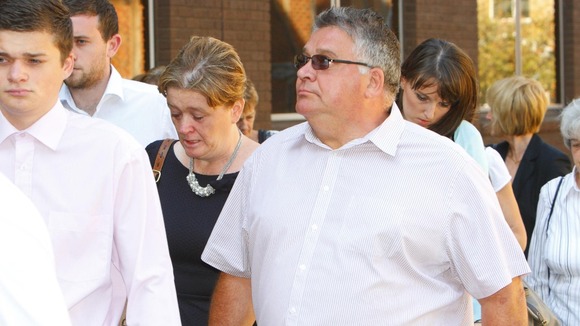 The trial of a Greek taxi driver accused of murdering a teenager from Hampshire on the holiday island of Zakynthos has heard from the friends who witnessed his death.
Callum Lane, Steven Granston and Jordan Manson described how Robert Sebbage, 18, died during an argument from a single stab to the heart.
The three men appeared on the second day of the trial of Stelios Morfis in the southern port city of Patras.
The taxi driver, 22, denies the murder of the teenager from Tadley in Hampshire. He has apologised for the stabbing, saying he lashed out with a pocket knife after being taunted by a group of British youths. Another man, Dimosthenes Mylonas, 26, has been charged as an accomplice.
All three witnesses were injured in the stabbing attack on the island on July 13 last year. Mr Sebbage was on holiday with eight friends when he was killed during their last night out when the group got into an argument with two taxi drivers.