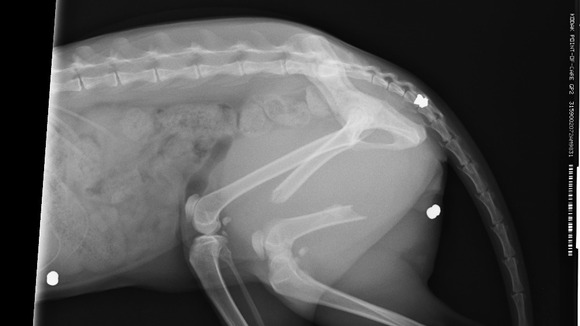 Police are appealing for information after a family's pet cat was shot with an air rifle - and had to be put down.
Charlie, the ginger tom, was shot somewhere in the Callard Close and Mickleburgh Avenue area of Herne Bay in Kent at some time between Monday morning and Tuesday afternoon last week.
The cat was taken to a local vet who confirmed that Charlie had a broken leg, and an x-ray revealed he had been shot four times.