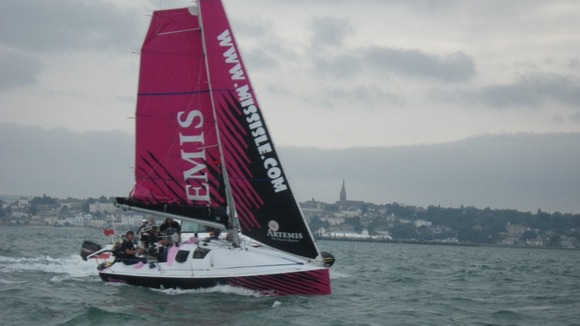 Teenager Natasha Lambert, who has acute cerebral palsy, was met by the Cowes lifeboat as she completed her round the Isle of Wight sailing challenge.
The 15 year old took twelve hours to circumnavigate the island this weekend, operating her yacht using only her mouth.
The RNLI was one of three charities chosen by Natashsa to benefit from her 60 mile circuit, which raised £30,000, the others being Isle of Wight Scope and the Ellen MacArthur Trust.