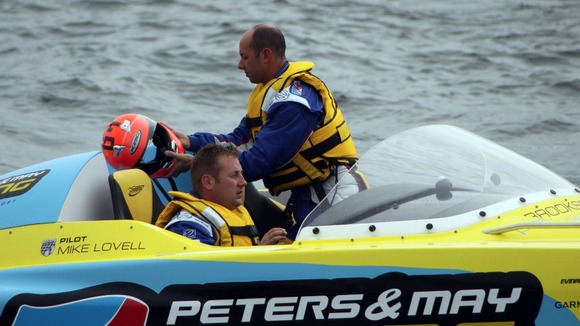 Two Southampton powerboat racers badly injured after their boat flipped over during a race have been named.
Driver Mike Lovell, from Southampton, and navigator Dan Whapples, from Warsash, were taking part in a national powerboat racing championship in Weymouth Bay yesterday.
These new pictures show them in a previous race before they were thrown clear from their powerboat as it rolled over.
They were then recovered from the water before being flown to hospital.