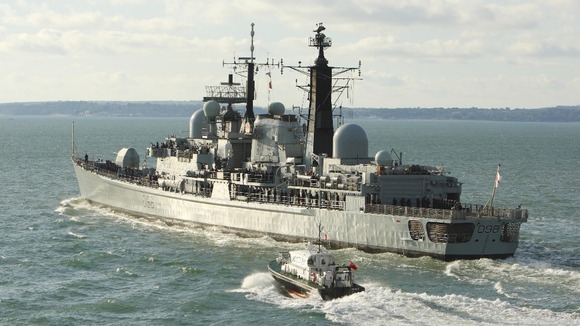 The Royal Navy warship HMS York returns home to Portsmouth for the last time today.
Over her twenty seven year career the Type forty two destroyer has clocked up seven hundred and fifty thousand miles.
The Navy's ageing fleet of 42s is making way for the new-generation Type 45 destroyers which are among the most powerful warships in the world.
She's due to be decommissioned in the Hampshire city next week.
In keeping with Naval tradition the ship will fly a decommissioning pennant for her final return to Portsmouth.
She will fire a 17-gun salute as she approaches Southsea and the saluting gun at Fort Blockhouse, Gosport, will fire in return.