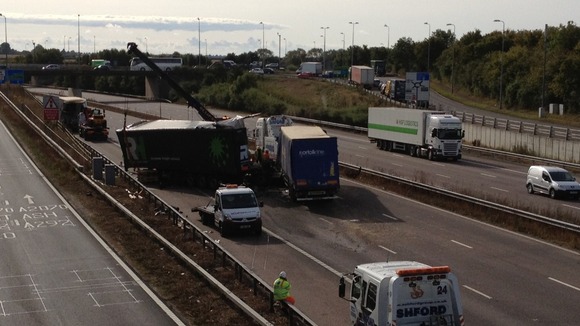 Kent Police is advising motorists to avoid the M20 coastbound until 6pm.
Officers were called at 12.20am to a multi-vehicle collision on the coastbound carriageway of the M20 near junction 10. Two lorry drivers were taken to hospital with serious injuries.
The other two lorry drivers were uninjured.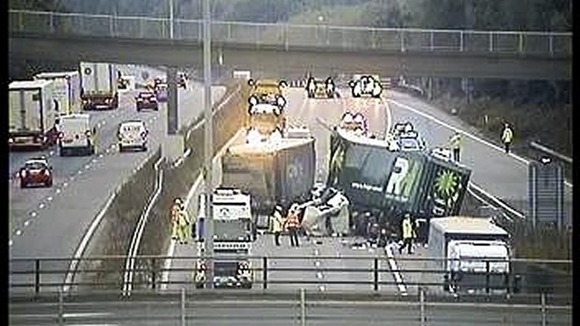 The carriageway is likely to remain closed between J9 and 10 until around 6pm tonight as two of the lorries need to be unloaded before they can be recovered with the other two lorries, and a significant diesel spillage has caused serious damage to the carriageway.
All lorries were fully loaded.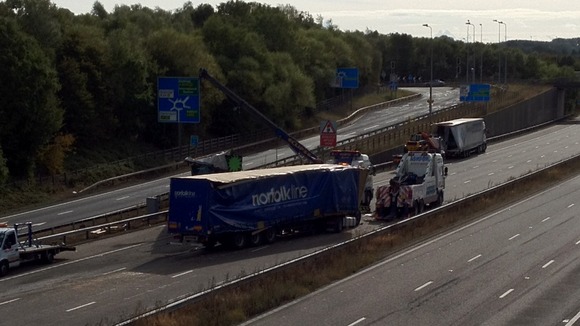 Traffic officers, together with Highways Agency, are in the area assisting with traffic flow.
Traffic is being diverted off the M20 at J9 and directed through Ashford on the A20, to rejoin the motorway at J10.
Anyone who witnessed the collision is asked to contact Kent Police on 01622 798538.