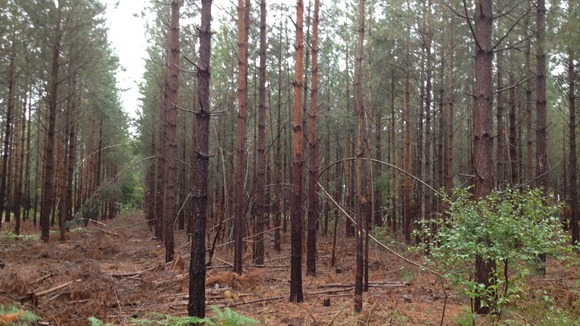 The Minister for Energy and Climate Change, Gregory Barker MP, will open the new energy centre at Waitrose Bracknell today.
Mr Barker will be shown the latest 'green' technologies that make it the supermarket's lowest carbon branch and discuss how the sector can be more energy efficient.
The store now gets all its energy from locally grown wood, from plantations such as Yateley Wood (above), which is then chipped.