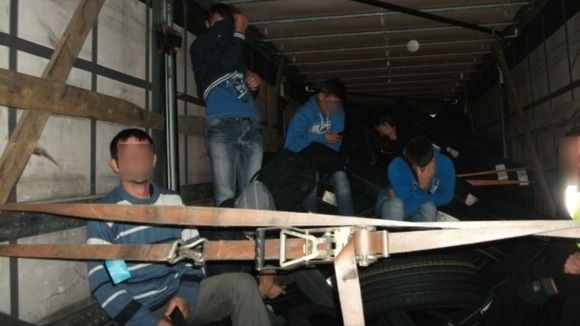 Six stowaways have been prevented from entering the country after Border Force officers found them hiding inside a lorry at the Port of Calais.
The Romanian registered lorry - heading to an address on Moorside Road, Winchester - was searched and six Albanian people were found in a load of tyres.
The stowaways were handed over to the French border police and the vehicle was allowed to continue onto its destination.
David Holt, of the Border Force, said: "This incident shows why we base Border Force staff in France - to stop would-be illegal immigrants before they can reach the UK.
"Our strong presence in French ports like Calais helps protect the whole of the UK from people attempting to enter the country illegally."