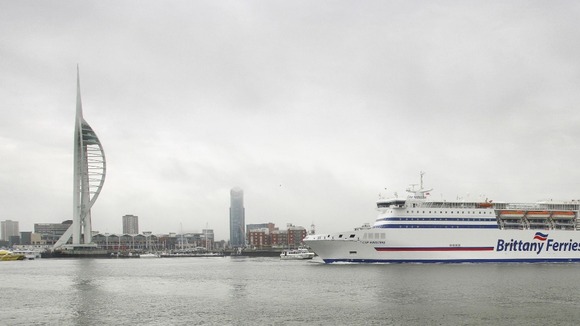 Brittany Ferries has been forced to cancel sailings until at least Tuesday after talks with unions broke down.
A series of strikes have been held for a week now in protest at the ferry companies planned money saving measures.
The firm, which has its UK headquarters in Portsmouth, says the crew unions' members would not agree to sign a draft agreement document
Brittany Ferries is sending its customers to Dover where P&O Ferries and MyFerryLink will accept its tickets.
A spokesman said:
'Brittany Ferries very much regrets the effect that the disruption is having on its customers and would like to reassure everyone that the management is working hard to reach a swift end to the dispute as well as doing everything possible to help its customers rearrange their travel plans.'
Click here for the latest passenger information.