Bronze and marble casts of Olympic and Paralympic champions are going on display in Hampshire.
The 11 sculptures which include this cast of silver medallist Lewis Smith will be exhibited in Fleet until November.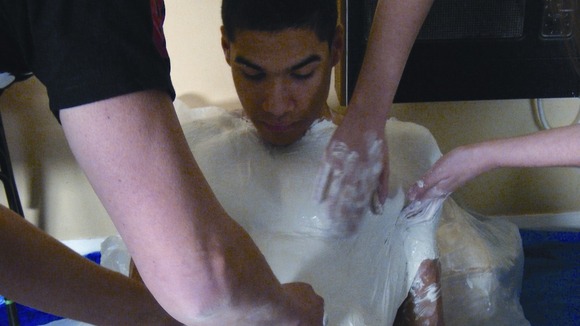 Blade runner Oscar Pistorius and five times Olympian swimmer Mark Foster also feature in the exhibition.
Artist Ben Dearnley said "My Olympic work focuses on the core strengths of each Olympic and Paralympic athlete I have worked with, capturing something of the essence of what it is that makes them the best in the world at what they do."