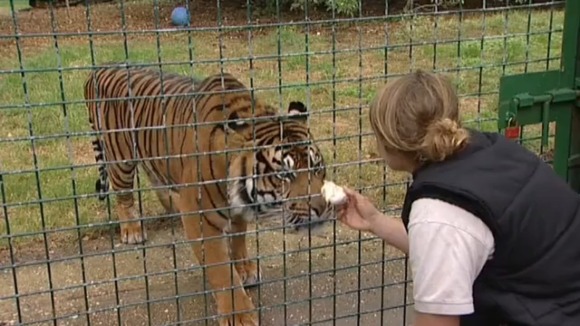 The first pictures have been released of two rare Sumatran tigers settling in at their new home at the Wildlife Heritage Foundation tucked away in the tiny hamlet of Smarden in Kent.
Raika and Lumpur were moved from London Zoo to the big cat sanctuary, after 15 years of living there.
Raika was born in Berlin in 1995 and Lumpur was born in France in 1997.
The pair have been together for many years, but despite much coaxing, haven't managed to breed.
Sumatran tigers are a critically endangered species which come from Indonesia, and are at threat from poachers and a decline in their natural habitat.
They can swim up to 6 miles and their roar can be heard more than a mile away.