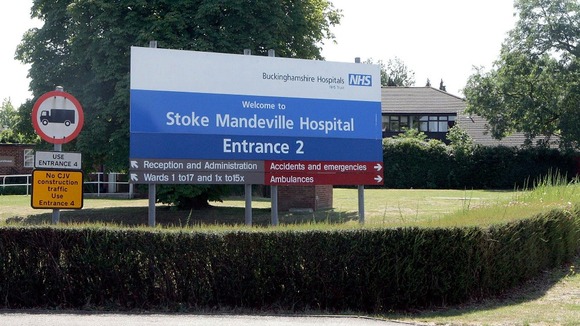 A Buckinghamshire hospital has described its shock at fresh allegations against TV presenter Sir Jimmy Savile which suggested he preyed on children during visits to wards as part of his catalogue of abuse.
Claims have emerged that Savile groped young patients at Stoke Mandeville Hospital, where he worked as a volunteer fundraiser.
Nurses are understood to have dreaded Savile's visits because of his behaviour, and would tell children to stay in bed and pretend to be asleep when he came round.
Former patient Rebecca Owen said she overheard nurses talking in a way that suggested he also targeted them.
"It was an air of resignation that you had to put up with," she said. "There was some sort of ironic chatter between the nurses about who would be the lucky one to go off to his room."
A spokesman for Buckinghamshire Healthcare NHS Trust, which runs Stoke Mandeville, said: "We are shocked to hear of the serious allegations about Jimmy Savile.
"At this stage in the proceedings it would not be appropriate for us to conduct our own internal investigation, however we have been contacted by the police this week and are supporting them fully with their inquiries. If their findings suggest that we do need to take further action we will do so."
The hospital has urged anyone with any concerns to contact police.